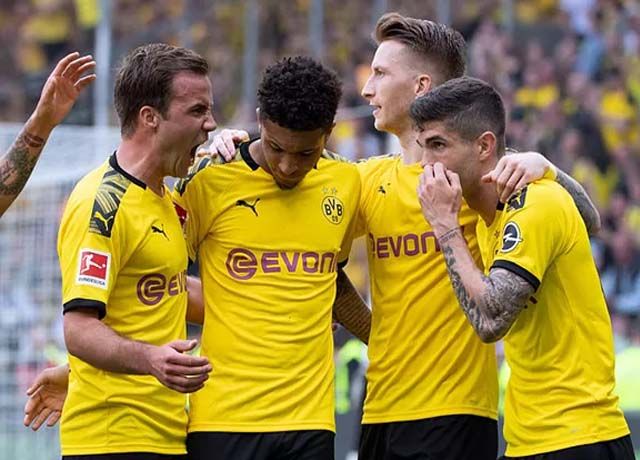 There is much difference between the teams taking the lead and then losing by a small margin. Barca failed to qualify for the finals, while Dortmund hand over their title to Bayern.
Not all teams are great but the only reason they lose after taking the lead splits up in their dugout and their manager as Barca and Ajax failed to qualify for the UCL finals (UEFA Champions League). This season of UCL is well defined for the comebacks and victories, but the other league titles are harsh for some teams like Dortmund as they lose their competition to Bayern.
Player Ratings from Borussia Dortmund's 2-0 win over Borussia Mönchengladbach #BMGBVB #BVB https://t.co/aoUGxPBcN9

— BVB Buzz (@BVBBuzz) May 18, 2019
The inevitable was confirmed on Saturday as Bayern makes it 5-1 to Eintracht Frankfurt to take their 28th Bundesliga title. Dortmund's victory away against Borussia Monchengladbach was not enough to take them to the top of the points table to make their title.
The first half of the competition was going well for Dortmund as their new coach Favre Lucien had 13 wins and 3 draws in 17 games following a late comeback against Bayern in which Marco Reus scored two goals. Dortmund gains a six point lead at the start of the season. From onwards, January continued to be same as the first as they won the game by 1-0 against RB Leipzig. And then a 5-1 energetic win against Hannover. Along which they gains a nine points gap over Bayern.
- Advertisement -