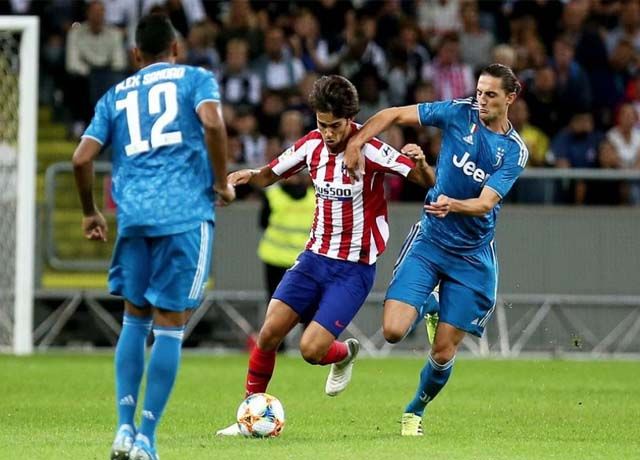 Sports Desk – On Saturday, Atletico Madrid defeated Juventus by 2-1 in the last game of International Champions Cup 2019.
Juventus lost its second match in the 2019 ICC campaign while Atletico Madrid won their third consecutive game. Though Benfica won the title but Atletico Madrid also gave a tough competition in the tournament.
On the other hand, Juventus were unlucky in their first game against Tottenham Hotspur, hence lost the game by 3-2. In their second match, Cristiano Ronaldo scored a free kick to equalize the scoreline and later won the game in penalties.
Apart from that, the Madrid Derby clashed on July's last Friday in which Atletico Madrid defeated Real Madrid by 3-7! That was a huge victory for Atletico.
Talking about the match story, here are some highlights…
- Advertisement -

The first goal of the match was scored by Joao Felix in 24' with a great finish through his right foot in air. Later, Sami Khedira scored an equalizer in 29'. A nice and strong right footed kick from him puts the ball in the nets. But the youngster was there to score his second and a winning goal for his team. Felix showed up his skills and made a winning move for Atletico with a fantastic goal.
The final whistle came and Atletico Madrid defeated Juventus by 2-1.
We saw great matches and some sensational goal in this tournament, with one coming from Harry kane against Juve in the last minute. We discovered new players and incredible young talents like Ronaldo's national teammate – Joao Felix. This tournament was mind blowing but more than that, UEFA Champions League is coming home guys and hope your team win this 2019/20 title.