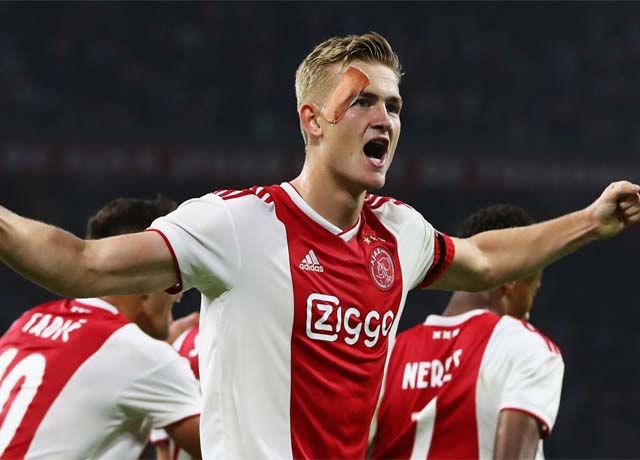 Sports Desk – With a race with Arsenal, Manchester United is keen to strengthen their defence. Hence, they mark their attention to te Dutch footballer – Matthijs De Ligt .
Barcelona is trying to sign the Ajax captain along with Manchester United and PSG. But after rejecting the Catalans, he is seen as an easy transfer for Man United. De Ligt has attracted almost every European giant club and after he decided to leave Ajax, no interest is set by the club to resign him.
De Ligt was very close on a move to Barcelona as Ajax agreed the £68 million bid for the 19 year old defender, but some conditions arised due to which his agent refused the deal. As a defender, he has contributed 7 goals and 4 assists in 55 appearances in all the European competitions.
For PSG, the things are mostly in favour of them. The club has enough wealth for him. But as soon as Paul Pogba will leave for Real Madrid or Juventus, the Red Giants will raise their hands for the youngster.
Real Madrid has already signed Eden Hazard as their best transfer deal and Juventus are looking to get back their old Mid-fielder.