Romelu Lukaku is the knower of eight different languages
UEFA sends through a list of languages that each player speaks. This will allow the media from around the world know who they can interview. Romelu Lukaku speaks so many languages that they can't even fir in the box.
Apart from a goalscorer, Lukaku is a man of many talents. You won't believe but he speak eight different languages that sounds quite impressive being a football player.
According to the list, the 28-year-old speak – English, French, German, Portuguese, Dutch, Flemish, Italian, Spanish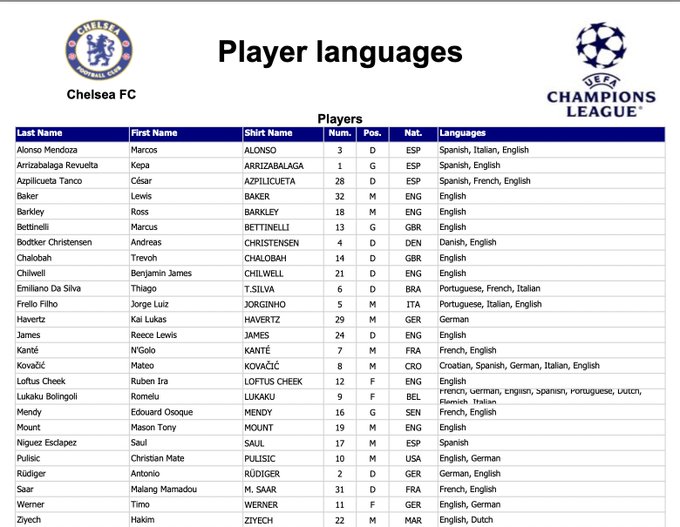 For Chelsea this season, Lukaku has scored 4 goals in 10 games he played. His dream has finally came true and he is looking forward to score more and more goals for his club this season.
For Inter Milan in 2020/21 season, the Belgian scored 64 goals and assisted 16 times in 95 appearances. He led Inter to their first Scudetto in 10 years.
Mateo Kavacic is also the man we need to give attention. He speaks five different languages – English, Italian, German, Spanish, Croatian.
How many languages do you speak?