The future of Tottenham striker Harry Kane has hit the headlines since their loss to Manchester City in the Carabao Cup finals last Sunday, with the England international striker expected to infirm Spurs he wants to leave if the club fails to qualify for UEFA Champions League next season.
The Tottenham star, undoubtedly one of the Greatest Premier League strikers, will turn 28 this coming July and it is believed he is becoming increasingly worried at the club's failure to compete for major honours.
A top-four finish, which is extremely unlikely and Tottenham's Carabao Cup loss to Manchester City are two pivotal reasons he could dump the North London club this summer.
The Spurs striker only has UEFA Champions League and EFL Cup runner-up medal to show for his 219 goals in 331 appearances for the North London club.
- Advertisement -
Also Read: The untold story of Harry Kane
Klle Walker, a former team mate of Kane at Tottenham dumped the North London club for Manchester City in 2017, and has gone on to win two Premier League titles, one FA Cup title, four EFL Cup and two FA Community Shields.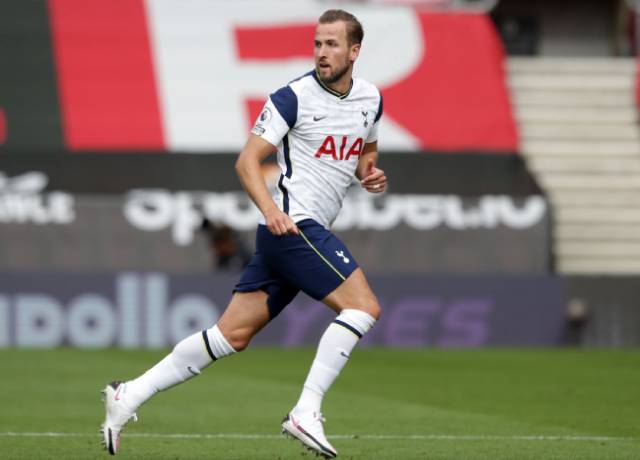 The future of the striker will continue to dominate the summer transfer window as his long wait for a first silverware was on Sunday extend as Pep Guardiola's Manchester City won the Carabao Cup at Wembley Stadium.
The Englishman, who broke into the Tottenham's team in 2014, signed a six-year contract extension in 2018 so the North London club insist their talisman is not for sale at any fee.
Premier League giants like Manchester United and Manchester City have both been linked with summer interest in the prolific striker, but many are still of the opinion that a move abroad could be considered progress for the Spurs forward.
Harry's definitely one of the greatest Premier League strikers of all time, and the way and manner he scores goals, a lot of times out of nothing, he'll be a really valuable asset at his next destination, just as he's been at Spurs.
Footballers want to be satisfied, play regularly and score goals. However, every footballer wants a trophy to show for his hard work week in week out. The current Spurs side that couldn't win a trophy under Jose Mourinho – a serial winner, despite their wonderful stadium but empty trophy cabinet might find it hard to win trophies in the future considering the current resurgence of Leicester City and West Ham United.
Speculation about his future started to gather pace last summer, at the start of lockdown, when during an interview with he gave an intriguing answer when he was asked whether he would remain at the club for the remainder of his career.
"It's one of those things, I couldn't say yes, I couldn't say no," he said.
"I love Spurs, I'll always love Spurs, but it's one of those things – I've always said if I don't feel we're progressing as a team or going in the right direction, then I'm not someone to just stay there for the sake of it," he concluded.
With Spurs ultimately finishing another season trophyless season in sixth position in the Premier League, there was pressure to show those signs of major progress in the 2020/21 campaign, Jose Mourinho's first full season in charge.
This season might end up worse than last, as Tottenham could finish outside of the top four, having lost the Carabao Cup final.
Harry Kane told Redknapp about Tottenham's near misses in recent campaigns. "It's a hard thing to take as a player," "I want to win at everything I do so when we're coming close and you don't quite get there it's hard to take and starts to build up."
On two occasions, he has won the Premier League Golden Boot with Tottenham and is on course for a third, with his 21 strikes this term making him the League's top goalscorer so far.
Also Read: Top 10 greatest Tottenham players of all time
However, when it comes to winning collective prizes, he only has runners-up medals from the UEFA Champions League in 2018/19 and the League Cup in 2014/15.
Spurs' success – or not – in the last few weeks of the campaign will be a vital factor in his thinking and the striker will also have to consider whether Tottenham will kick-on again next campaign to become challengers for the major silverwares.
As Kane said himself, if those signs of progress aren't in sight, then he has a decision on his future to make.
Now that Tottenham has lost to Manchester City at the Wembley final, it appears Tottenham's status as a UEFA Champions League club could hold the key to his next step. Qualifying for the Champions League would give the North London club the platform – in terms of the players they could sign – to compete favorably for the major silverwares. So what is Spurs' prospect of making the top four?
As it stands going into the weekend, Tottenham are eight points off fourth-placed Chelsea with five games to go.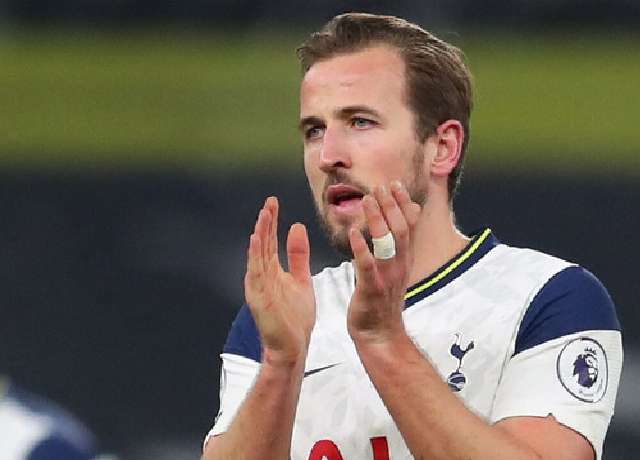 West Ham are in fifth and, despite a slim defeat at home to Chelsea last Saturday, have been in exceptional form under David Moyes.
One point adrift 6th placed Liverpool. Jurgen Klopp's defending champions have been inconsistent all season which makes them unpredictable this season, but there's no doubt the Reds have the quality to finish above Spurs this season.
It would be recalled that Kane signed a contract extension with Spurs ahead of the 2018 FIFA World Cup to last until 2024.
This means with three years remaining on his existing deal, the prolific striker won't come cheap for any buying team to price him out of Spurs.
Kane is valued at £97m, a reasonable figure to start with, then it narrows the number of suitors who could make that type of financial commitment despite the cash crunch caused by COVID-19. Anyways, you can always trust teams like Real Madrid, PSG and Manchester City to cough out such a huge amount at this period for a 28-year-old that guarantees 25 goals a season.
With a move very likely this summer, the striker is not expected to make a final decision on his future until after the European Championships with the Three Lions of England this summer.