Here is the short biography of one of the best player in the world – Eden Hazard
Eden Hazard (Full name – Eden Michael Hazard) is a Belgian footballer, born on January 7, 1991 in La Louvière, Belgium. He is widely regarded as one of the best players of all-time and is known for his dribbling skills. His father, Thierry Hazard, is a retired football player and his mother, Carine Hazard, holds the same profession as his father and son. Hazard has three brothers – Thorgan Hazard, Kylian Hazard, Ethan Hazard.
Childhood
Hazard wanted to become a footballer as his parents.
His father was a defensive mid-fielder and his mother played as a striker.
His father sent him to Lille OSC for training when he was 16.
At 18, he signed a three year contract with Lille.
His idol is Zinedine Zidane.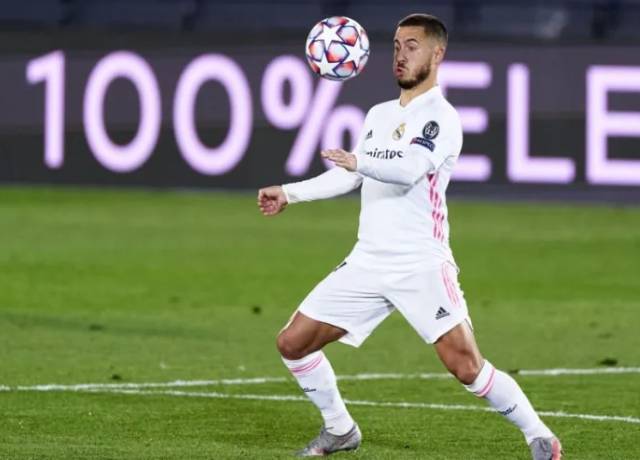 Career
On November 24, 2007, he made his professional debut.
He became the first international player to be named 'UNFP Young Player of the Year.'
He always wanted to play for Real Madrid as it was his one of the dreams.
He became the youngest player to win 'UNFP Ligue 1 Player of the Year'.
In 2012, Chelsea signed Hazard where his legendary career started.
In 2015, he won the 'PFA Player of the Year' award.
He won four 'PFA Player of the Year' award at Chesea.
In 2019, Hazard was signed by his dream club Real Madrid.
He became the most expensive player for 'Real Madrid' when he signed a contract worth €100 million.
Also Read : These two hobbies of Hazard are very amazing
Personal Life
In 2012, Hazard married his girlfriend Natacha Van Honacker.
On December 19, 2010 she gave birth to their first son, Yannis Hazard and er education, they started to live together in Lille. Natacha gave birth to their first son, Yannis, on December 19, 2010 and in February 2013, they welcomed their second son, Leo Hazard.
In September 2015, their third son Samy hazard was born.
He has appeared in FIFA video-game cover for two time, once in 2014 (FIFA 15) and second in 2016 (FIFA 17).
Also Read : Top 10 highest goal scorers of all-time
- Advertisement -
Also Read : Top 5 heart breaking moments in Football history