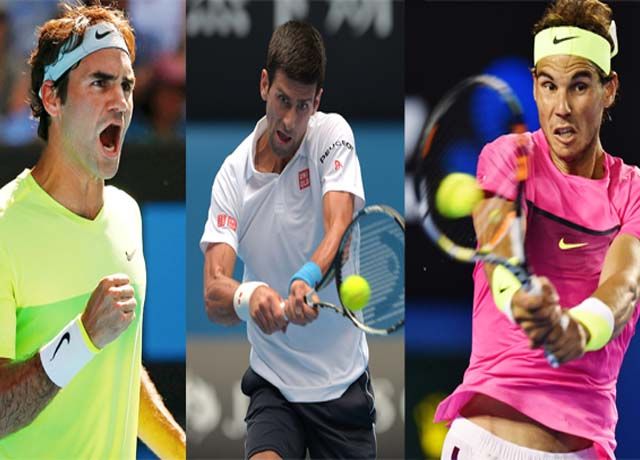 Sports Desk – Rafael Nadal has revealed the cause of challenging Roger Federer and Novak Djokovic.
Rafael Nadal is keen to win the British Grand Slam because he has not won it since 2010. He has won 18 major Grand Slam titles, with the two coming from the All England Club.
Over a decade, Roger Federer has dominated the game by winning 8 major Wimbledon titles. But recently, he is defeated by Nadal in the semi-final of the French Open.
Novak Djokovic, who seems a strong opponent to Nadal is the World no.1 defending champion and one of the pre-tournament favourites. He has won the French Open last week and Nadal is not taking him easy to defeat. Why he stand as a strong contender? , because Nadal narrowly lost to him in the fifth set of marathon.
"Realistically, I've had my chances at Wimbledon when I've been fit and playing well," Nadal said.
"I played five finals in a row there (2006-08, 10-11; DNP in 2009).
"I was on the cusp of reaching the final last year.
"Winning at Roland Garros has definitely given me a boost in confidence going into Wimbledon.
"If I'm fit and I can prepare sufficiently, well, we'll see what happens."
Nadal has confirmed his schedule for Wimbledon and said that he will not play any warm-up game on grass.
"I'm going to have to adjust my schedule a little bit, but that's a matter I'll discuss with my team," he added.
"I want to be able to play my best in every tournament I enter and that's the approach we'll take moving forward following Wimbledon.
"I've never seen myself as capable of anything.
"I'm happy with what I've achieved so far, it's all special. But the path doesn't end here; this isn't the end of the road. There's still work to be done," he ended.