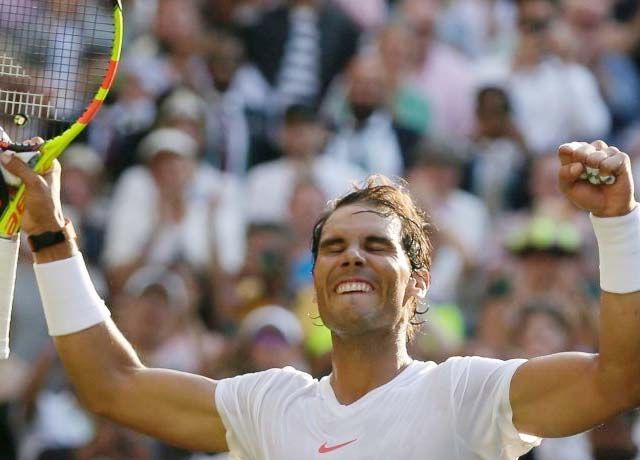 Sports Desk – During the selection day, Ashleigh Barty was given the Court 2 and which was not acceptable by Rafael Nadal
 On Monday, the organisers selected the players, which they always found to be a difficult task. But the selections were made finally and ……
Rafael Nadal was given the Centre Court slot and defeat Joao Sousa by 6-2, 6-2, 6-2 difference.
On the other hand, Ashleigh Barty was given the Court 2 and after which, she lost to Alison Riske.
After these selections were made, Nadal spotted his light on the organisers that Barty should have been on Centre Court as she is No.1 in Women's World Ranking.
- Advertisement -
"But can we predict the future or not?" Nadal's asked.
"I am the world No 2 and I won 18 Grand Slams," he added.
Rafael Nadal defended Wimbledon's decision to put him on Centre Court, opposing the title organisers.
"My answer is not no or yes. My answer is they make a decision. You are putting Ashleigh Barty in front of me. For me, both decisions are good," he explained.
"In the world of tennis today, honestly, my feeling is today I am little bit more than Ashleigh Barty, even if Ashleigh Barty is the first player of the world and she already won in the French Open and she is playing unbelievable good.
"But we can't create polemics every single day about decisions that they have to take.
"At the end of the day they have to make a decision.
"A day like today, everybody is playing, of course [Novak] Djokovic is not playing in the Centre Court. For me the first day I have been playing in the Court 1.
"I played in Suzanne-Lenglen in Roland Garros, if I'm not wrong, in the second round. Every day is a decision. We cannot create polemics about that. Court No 2, okay, they have to make decisions.
"Today they probably decided that. They have another girls playing on the Centre Court now."
Nadal is World No. 2, with Novak Djokovic as the No.1 player and Roger Federer on the third position.