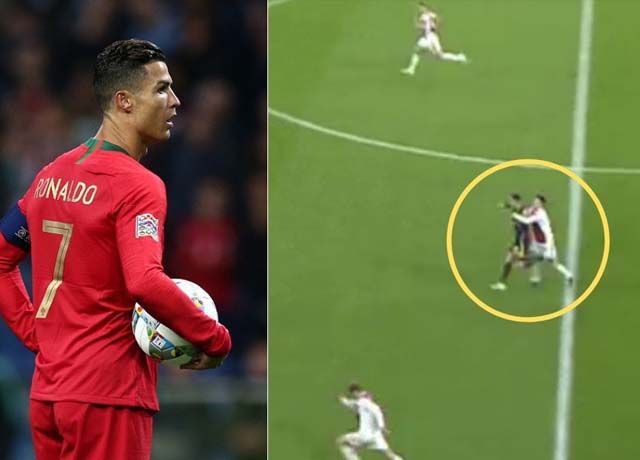 Sports Desk – Ajax gave advice to Netherlands on how to stop Portuguese star Cristiano Ronaldo in final game of UEFA Nations League.
For the final match of Nations League between Portugal and Netherlands, Ajax passed on instructions to the Dutch for how to stop Ronaldo in the game, by sharing a small clip of rugby tackle on Juventus star in a match between the Bianconeri and the Dutch giants in the UEFA Champions League quarter final.
Ajax were successful in defeating the Old Lady of Turin by 3-2 on aggregate in the quarter final of Champions League, with the most important thing that they stopped Ronaldo to score goals.
Ronaldo, 34, has scored for Juventus in both the legs but was unable to get the Champions League title for them, despite an incredible hat-trick against Atletico Madrid to get them out of the League.
However, his return to the international football lead Portugal to the final of the Nations League because he scored a hat-trick against Switzerland in the semi-final along with a great free kick coming from him and that what is enough to say him the best in the world.
Virgil van dijk will try his best to stop this World class sensation. Tell you that no one has dribbled past him in this season, even Lionel Messi failed to do that.
Here is that clip in which was shown that he was tacked in a counter attack by Juventus.
Hey @RonaldKoeman, he's available… ?#porned pic.twitter.com/stElLN1pMh

— AFC Ajax (@AFCAjax) June 7, 2019
Portugal will face Netherlands in the final of Nations League on Sunday at 12:15 IST.