These are the 10 Ballon d'Or winners of all-time
One of the oldest and the most prestigious individual award for football players, Ballon d'Or, is an annual football award presented by French news magazine France Football.
Many players have won the prestigious Ballon d'Or. However, Messi and Ronaldo have won 11 Ballon d'Or together. That's one more than the total Ballon d'Or won by Beckenbauer, Di Stefano, Keegan, Ronaldo, Rummenigge together.
So here is the list of all-time Ballon d'Or winners:
Lionel Messi – 6
Cristiano Ronaldo – 5
Johan Cruyff – 3
Michel Platini -3
Marco Van Basten -3
Franz Beckenbauer – 2
Alfredo Di Stéfano – 2
Kevin Keegan – 2
Ronaldo Nazario – 2
Karl-Heinz Rummenigge – 2
The last five greats have won a total of 10 Ballon d'Or together but Messi and Ronaldo have together won one more trophy than these greats. Messi won his 6th Ballon d'Or in 2019. This year's Ballon d'Or ceremony was cancelled due to COVID-19 but Robert Lewandowski was to be given the trophy for the first time in his career.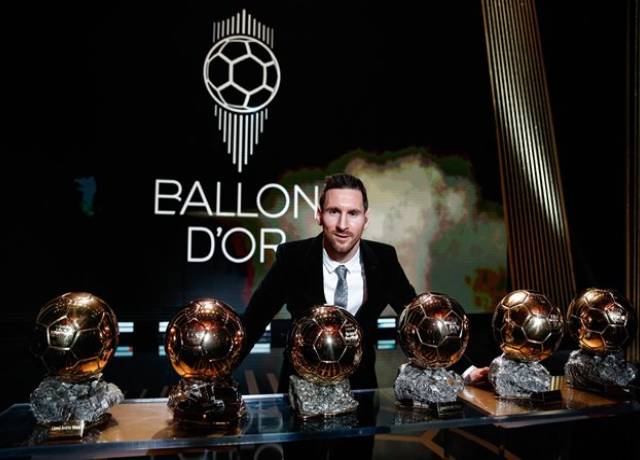 Lewandowski was the prime member to win 2020 Ballon d'Or but COVID-19 robbed him. In 2020, Lewandowski lifted his first UEFA Champions League title. He is the major reason for Bayern's dominance over the past few years.
Hopefully, 2021 Ballon d'Or will happen without any obstacle. Before that, FIFA Awards will be given soon and Lewandowski is the top candidate to win FIFA Best Player of the Year award (He scored 43 goals in 43 matches). Ronaldo is just behind him as the second claimant to win the same award (42 goals in 43 matches).