Here is the UEFA Champions League best XI with players having won the most titles
We have collected the data from Transfermarkt to inform you about the best XI formation with players having won the most UCL titles in history. Please keep in mind this lineup is made using active players only!
This article will tell you about the best ever Champions League XI with players to have won the most titles. Can you guess which player has won the most UCL titles in history?
UCL Best XI (Active Players Only)
Cristiano Ronaldo – 5 titles
Gareth Bale – 4 titles
Lionel Messi – 4 titles
Luka Modric – 4 titles
Casemiro – 4 titles
Mateo Kovacic – 4 titles
Marcelo – 4 titles
Gerard Pique – 4 titles
Sergio Ramos – 4 titles
Dani Carvajal – 4 titles
Keylor Navas – 4 titles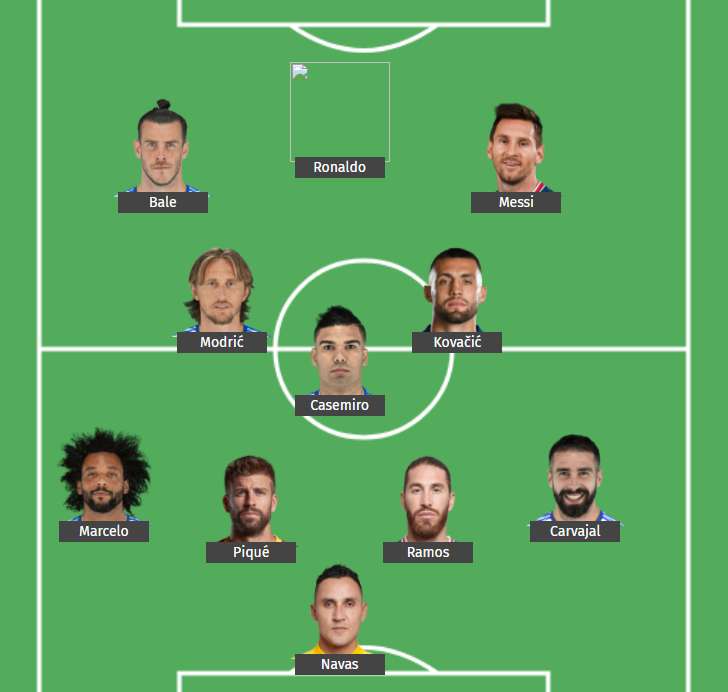 As you can see, most of the players in this formation belongs to Real Madrid. This is because of one of the facts that Spanish club has won the most UCL titles (13) in history, the rest you can figure out how.
Cristiano Ronaldo is the only player in this formation to have won 5 UCL titles, the most by any player in history. He is undoubtedly the greatest ever Champions League player in history.
Lionel Messi and Gerard Pique are the only Barcelona players you can see here who are still active as professional players.
If it wasn't the talk about active players, Xavi and Iniesta would be in the formation ruling the midfield alongside Paolo Maldini at the back.