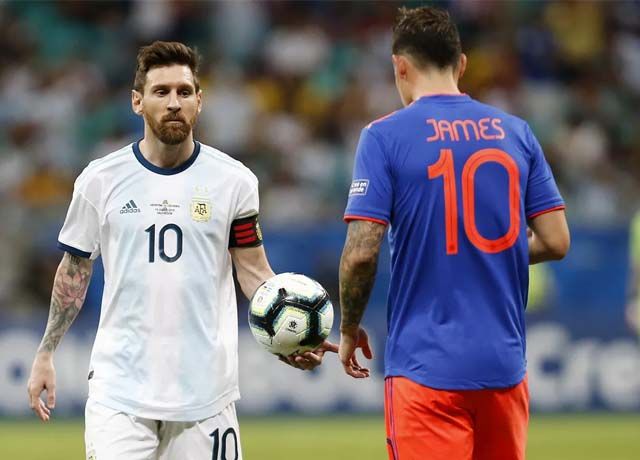 Sports Desk – On Sunday June 16, Colombia defeat Argentina by 0-2 in the Copa America group stage.
Argentina has a bad start in this Copa America. They loses to Colombia by conceding two goals. Lionel Messi is seem to be the favourite contender to win the Copa America this year. But a bad start for team means a bad start for the Argentine captain as well.
The story of the match was in the favour of Colombia. The attacks were made by both the teams but first half was seen without any goal. Argentina seems to dominate Colombia in terms of attacking but Messi missed a header just close to the goal line.
The first goal of the match was scored by Roger Martinez in 71', with an outstanding finish within the penalty area. Followed by him, substitute Duvan Zapata scored the second goal of the match in 86'.
Chances made by Argentina in the first half were converted by Colombia in the second half. Colombia started this Copa America season incredibly.
"This is not the way we wanted to begin. There was a little bit of nerves, of wanting to have a good debut, of not wanting to commit mistakes. We have to keep our heads high and think about what's next, because this is just the beginning and there's still a lot of Copa to be played" Messi said after the match.
Paulo Dybala was not playing this match and this was a surprising thing because he was the best dribbler in the whole Serie A 2018/19 season.
James Rodriguez is not given much chances in the Bayern Munich. This Bundesliga season was bad for him and Bayern is looking for a transfer for him.
"[Argentina] is always a very difficult opponent and they have the best player in the world. We had the challenge of beating them for the first time after a long time. We're in a maturation process and we were close, and we knew this was a good opportunity" Falcao said.
Messi has not yet won any international trophy with his team and is set to work out for this.