Cristiano Ronaldo has signed up for a rare Bugatti sportscar yet to come
Cristiano Ronaldo's car collection is one of the most expensive car collections in the world. He is a huge fan of cars.
He has the most expensive car collection as a footballer, to which he adds a super rare Bugatti which is yet to come to the markets.
His car collection includes:
Bugatti Chiron – $4.7 million
Lamborghini Aventador LP 700-4 – $340,000
BMW M6 – $102,000
Bentley GT Speed – $202,500
Aston Martin DB9 – $200,000
Audi R8 – $150,000
The Ferraris – $300,000
Rolls Royce Phantom – $400,000
Bugatti La Voiture Noire – $18.7 million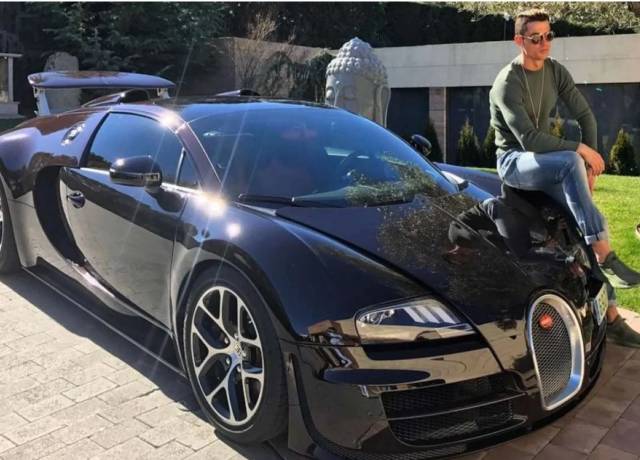 In addition to the ones mentioned above, Cristiano owns:
- Advertisement -
Maserati GranCabrio
Porsche Cayenne
Porsche Cayenne Turbo
Porsche 911 Carrera 2S Cabriolet
Mercedes-Benz C220 CDI
Mercedes-Benz C-Class Sports Coupe
Bentley Continental GTC
Audi RS6
Audi Q7.
This car collection is just unbelievable! Cristiano is the richest footballer in the world and he loves to collect cars.
Also Read : The career journey of Cristiano Ronaldo
Recently he adds an ultra-rare €8m Bugatti to his car collection. He is one of the owner of the most expensive car in the world, Bugatti La Voiture Noire which is worth near $19 million.
Also Read : Cristiano Ronaldo reached 500 million followers on social media
Also Read : Why did Cristiano Ronaldo threw the chair on his teacher?