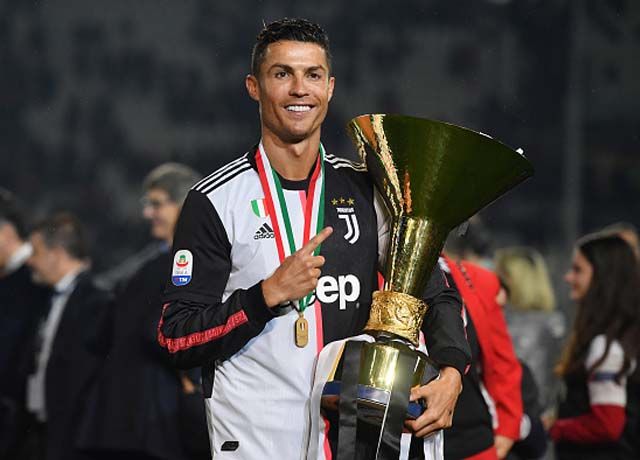 Cristiano Ronaldo won his first Serie A title along with his first POTY award in his first season. Not very surprising because he had done this in England and Spain as well.
The Portuguese legend has been awarded with his first POTY award in Serie A before the Sunday's match against Atalanta in Italy.
He has contributed 21 goals in his first season and led his team to win the 34th title of the competition.
But many of you think that the timing of the award is irrespective of the title as the award is always been given after the conclusion in the end of the season.
Meanwhile, Samir Handanovic of Inter Milan has won the Goalkeeper of the year award.
Kalidou Koulibaly of Napoli has won the Defender of the year award.
Also, Sergej Milinkovic-Savic of Lazio, Fabio Quagliarella of Sampdoria and Nicolo Zaniola of Roma has won the Mid-fielder, Striker and Young talent of the year award respectively.
Ronaldo winning POTY award in the three of the five giant leagues of the Europe (La Liga, Serie A and Premier League) can be expected to leave Italy and join German League Bundesliga.
Not surprised that he has won many trophies and awards including 5 Ballons d'Or, even today at the age of 34 he is expected not to leave his career until he becomes the best in all of the 5 greatest leagues in the Europe.
-Congratulations CR7 for winning this award.