Everyone is saddened by the news of worldwide death of footballer Diego Maradona. The Puma company is also saddened by his death. The company has also messaged and paid tribute to the CEO on his Instagram.
Argentine athlete Diego Maradona Death has a career that the world will never forget. The Football Writers Association has also given him the title of Footballer of the Year 4 times. Maradona won the World Cup against England in 1986 at the age of just 25, playing the captain of the Argentina team.
His athlete career can never be forgotten, as well as his shoes cannot be forgotten. Maradona died at around 12.00 pm local time on Wednesday at his home near San Andres, the northern outskirts of the capital. On October 30, Maradona celebrated his 60th birthday.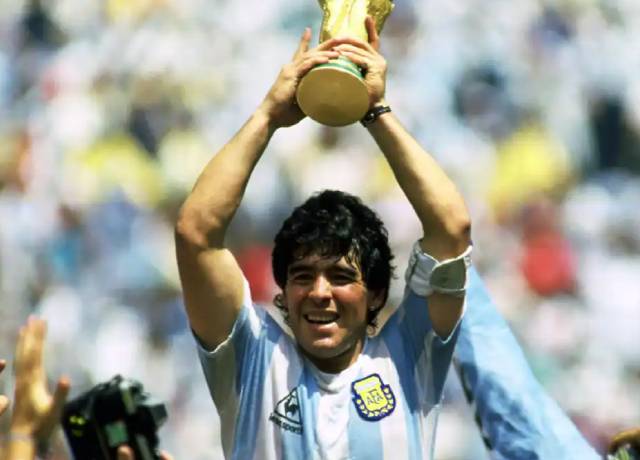 The highlight of Diego Maradona's shoes is that he wore Puma shoes. Puma retained him as its brand ambassador for a long time. On receiving the news of Maradona's death, Puma CEO Björn Gulden also paid the tribute, writing on his Instagram account – 'RIP Diego. I have not seen a better player than him till now'.
Puma began sponsoring Maradona in the 1980s, shortly before the 1982 World Cup. Most of the brand's attention went to Maradona after winning at the 1986 World Cup. Maradona was also briefly put out of the game for taking drugs in the middle, but after his stunning comeback in 1996, Puma officially made him his ambassador.
See Maradona's 'Goal of the Century', when a charismatic goal was fired while running for 60 yards
The Puma company says that Diego has always been a better player and we are happy that he chose to stay with Puma throughout his career. The company described Diego as a member of the Puma family and said everyone was saddened by his death. The company has also expressed its condolences to Diego's family in this hour of grief.
World Shocked: Diego Maradona passes away at 60