Sports Desk – The greatest rivalry in football between Real Madrid and FC Barcelona (known as El Clasico) will be held on December 18 on Thursday.
The event has to be held in October previously but due to the civil fear among peoples, the date was postponed and then was raised to December 18 on Thursday.
Many of you would be angry with this decision but it was important for the two clubs to settle disputes quickly as the El Clasico is the most main event in football for which the whole world is waiting to occur.
Now the question arises that why did the date has been raised to December 18 instead of being held previously on October 26? Actually, nine Catalan separatists were jailed recently due to which the reschedule of the event happened.
- Advertisement -
La Liga asked for El Clasico to switch from Barcelona to Real Madrid but both the clubs refused on this decision.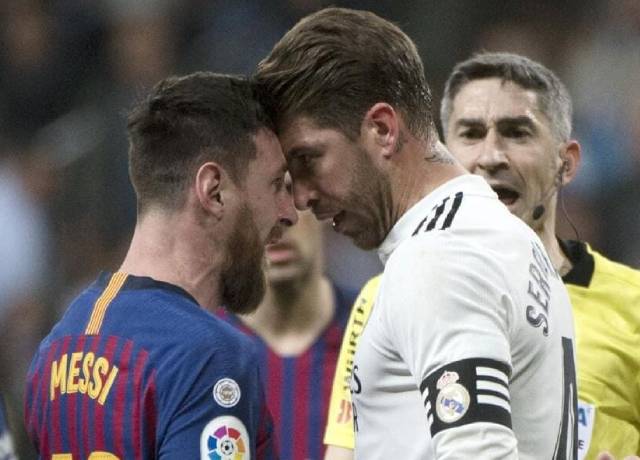 The RFEF statement read: "The Competition Committee of the Royal Spanish Football Federation has agreed today to set for December 18 the date of celebration of the classic FC Barcelona – Real Madrid CF corresponding to the tenth day of the National First Division League Championship, to be held on October 26 and he was postponed due to exceptional causes.
"The decision of the Competition Committee has come after analyzing in recent days the proposals of both clubs, which he invited to agree on a date and who agreed to signal on December 18 for the celebration of the postponed match. 
"He has also analyzed a report of the Area of Competitions of the RFEF as well as the numerous reports submitted by the National League of Professional Soccer, which are not binding.
"At its meeting today, the Committee has also analyzed the latest allegations of both clubs, which maintain the initial proposal to play the game on December 18."
After this final decision of REFE, the match is set to be on December 18 on Thursday.