Here is the FIFPRO Men's World XI as announced by FIFA
FIFA announced FIFAPRo Men's World XI recently. Even after having 70+ goals/assist in 2021, Kylian Mbappe didn't make in any of the FIFA or Ballon dÓr top 7.
This article will tell you about the best XI formation decided by FIFA (FIFPRO World XI). Can you guess who won the 2015 Golden Boy?
FIFPRO Men's World XI
Cristiano Ronaldo
Robert Lewandowski
Erling Haaland
Lionel Messi
N'Golo Kante
Kevin De Bruyne
Jorginho
David Alaba
Leonardo Bonucci
Ruben Dias
Gianluigi Donnarumma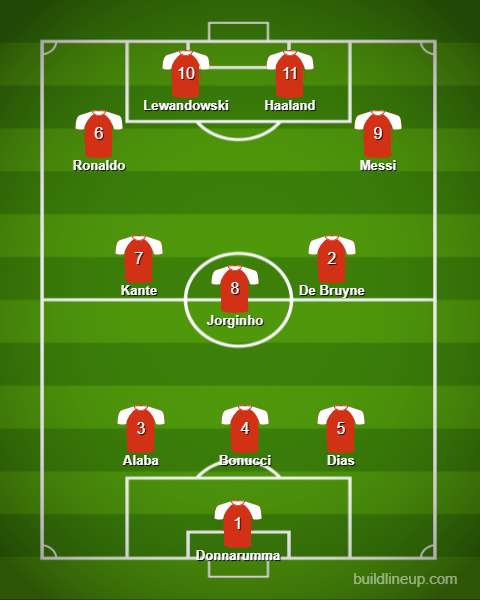 Lionel Messi won his 7th Ballon dÓr in 2021 which is surely his one of the greatest achievement in his career. Cristiano Ronaldo got a "special award" from FIFA for becoming all-time top scorer in football history.
Robert Lewandowski won his second consecutive FIFA Men's Player Of The Year. He was the top scorer in 2021 with 60 goals, equaling Ronaldo's record of scoring most goals in a calendar year.
Answer to the question above – Anthony Martial