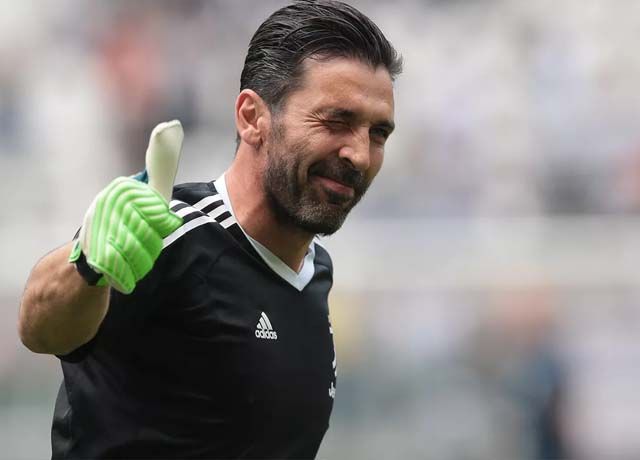 Sports Desk – On Thursday, it was confirmed that Gianluigi Buffon has became a part of Juventus again after a free PSG arrival. Gianluigi Buffon is back to Italy after he leaves PSG on a free transfer and he will now be playing with Cristiano Ronaldo.
Cristiano Ronaldo is set to play with Buffon in next season of Serie A and UEFA Champions League, with Wojciech Szczesny as a substitute on the bench. As we all know that when Ronaldo was the part of Real Madrid, he converted one of the best bicycles ever taken against Buffon and after that, Buffon was very impressed with his style of play.
Buffon, 41, has been playing with Juventus for 17 years and during his French side, he won the Trophee des Champions and Ligue 1 title. However, PSG confirmed it that Buffon will not be the part of the French club from next season and because of this, Buffon tends to return to his old club after he passed the medical test on Wednesday.
With this transfer, he will be guided by Juve's new coach – Maurizio Sarri who has left Chelsea this June after winning the UEFA Europa League title. It will be excited to see Ronaldo and Buffon playing under Sarri.
Buffon is one of the greatest goalkeeper we have ever seen in the history of football and he has teached us that age doesn't matter when you have diligence and full confidence over yourself.