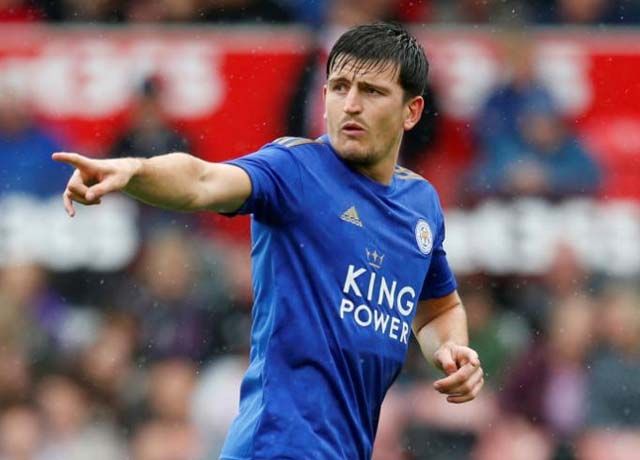 Sports Desk – On Friday, Manchester United agreed the £80m deal for Harry Maguire with Leicester City.
Harry Maguire is set to arrive for Man United after the agreement of the Red Devils. He became the world's most expensive defender to be transferred. Before him, Virgil Van Dijk holds up this record for being transferred to Liverpool for £75m.
He has contributed 3 goals with no assists in 31 appearances for Leicester in 2018/19 season.
Before that, Leicester putted a £95m deal for Maguire but later Man United agreed it for £80m and for what they had sold the best player in the world – Cristiano Ronaldo to Real Madrid . If the deal would have been agreed for the first price then that must would have been an unbelievable amount for any defender in the world.
Maguire, 26, confirmed his medical test on Saturday and will sign a 5 year contract deal with Man United. In the next season, we will watch him playing in red T-shirt against his former club Leicester City.
Suppoting him, Paulo Dybala may also be seen playing with Maguire as Juventus are on their way to agree a swap deal with Romelu Lukaku. We have not seen any agreement from Dybala, he wants to stay with Bianconeri as reported by news reporters.