This article will tell you about the lineup Al-Hilal will have with Neymar in front
Neymar has reportedly decided to join Saudi Pro League club Al-Hilal on a two-year contract after leaving Paris Saint-Germain.
The Brazilian forward has been heavily linked with a move away from Parc des Princes, with Barcelona in the race to re-sign him before Saudi Arabia emerged as the most likely destination. Negotiations are claimed to be progressed, with only personal terms remaining to be agreed upon.
According to rumours, Neymar will leave Paris Saint-Germain this summer and sign a two-year contract with Saudi Pro League club Al-Hilal.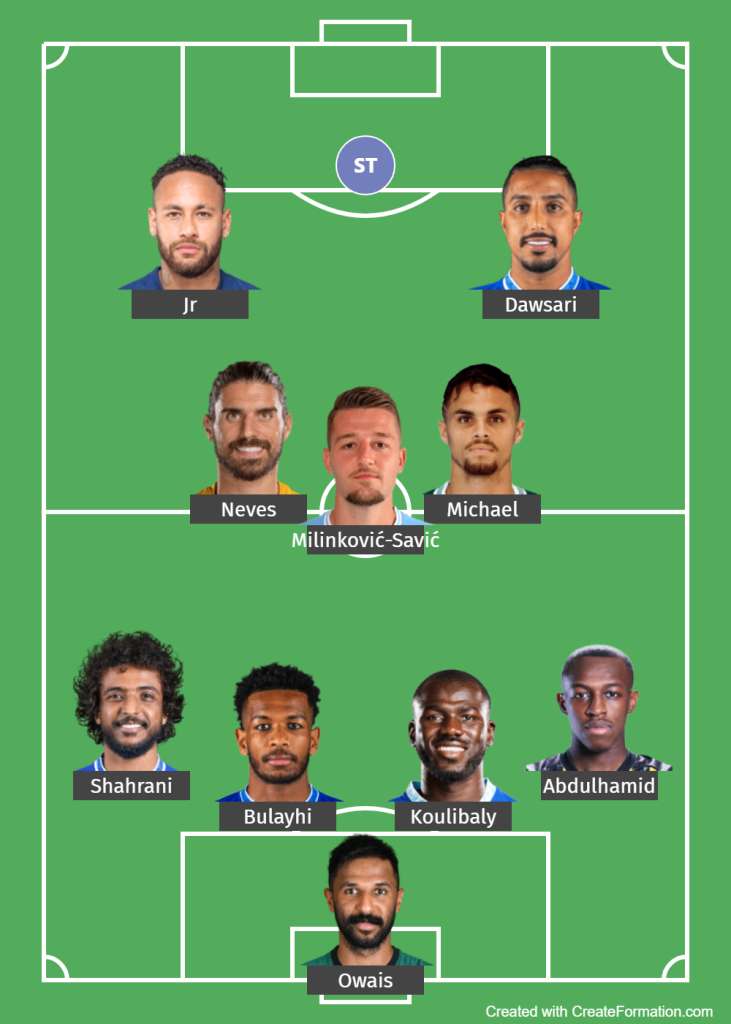 The Brazilian had been heavily connected with a return to Barcelona, but it now appears he will become the latest big name to relocate to Saudi Arabia.
Neymar was left out of PSG's season-opening 0-0 draw against Lorient as he prepares to leave the club after joining in 2017 for a world-record fee of €222 million.
PSG are expecting to recuperate roughly €80 million for the sale of the 31-year-old, who is thought to be close to finalising personal terms on his current move.
Neymar has had a lot of success since joining PSG from Barcelona six years ago. He has 118 goals and 77 assists in 173 games with the French club.
During that period, he also helped the team win five Ligue 1 crowns and three Coupe de France titles, but he did not win another UEFA Champions League.
He was one of several big names wanted by PSG to join a team of galacticos tasked with winning Europe's biggest prize. However, new manager Luis Enrique is said to prefer having younger, more hungry players at his disposal.
Lionel Messi left earlier this summer for Inter Miami, while Kylian Mbappe's long-term destiny appears to be elsewhere from the Parc des Princes.
Al-Hilal had already acquired Ruben Neves and Kalidou Koulibaly, but Neymar would be the club's most expensive acquisition.