Here we show you Germany's probable starting XI for 2022 FIFA World Cup
Can you guess which Germany player has the highest market value at present? You do not have to even think about it because this question is too easy. We have gathered some information on the best players in the world, that is, their all time performance stats.
This article will tell you about Germany's probable starting XI for 2022 FIFA World Cup, that, is, how they could line up in the tournament.
Germany's Best starting XI
Leory Sane and Serge Gnabry – Germany has got two of the best wingers in the world, not to mention one of the fastest duos of the generation. They are going to create problems for wing backs in the upcoming tournament.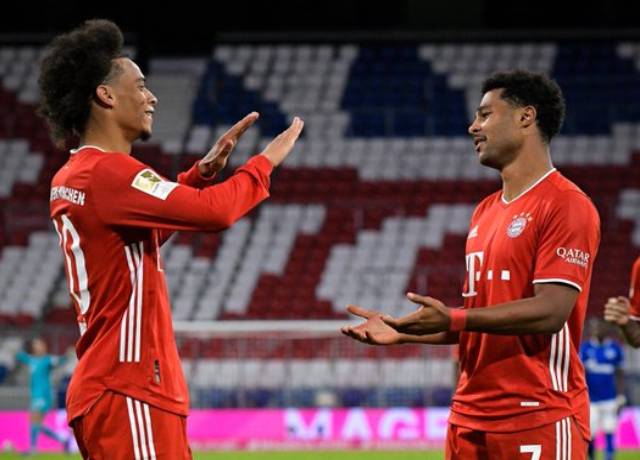 Kai Havertz – Chelsea's striker will have the very responsibility of scoring goals in the World Cup for Germany. Let us tell you that he was one of the players who won the 2020/21 UEFA Champions League title.
Joshua Kimmich and Leon Goretzka – Bayern Munich's Joshua Kimmich is undoubtedly one of the greatest midfielders on this generation. Moreover, he will have the support of another fantastic player Leon Goretzka.
Also Read: 10 Best Apps To Watch 2022 FIFA World Cup Live Streaming Free
Jamal Musiala – The youngster has shown his worth in the the Bundesliga. He will surely be an option for Hansi Flick's 'yet to be announced' Germany squad.
David Raum and Jonas Hoffmann – You might not have heard about these two but they will be going to play a very important role for Germany after two months.
Also Read: 2022 FIFA World Cup Schedule: Complete Groups Fixtures And Time
Nico Schlotterbeck and Antonio Rudiger – Real Madrid's Antonio Rudiger won his first Champions League title in 2020/21 season with Chelsea. I don't know how could Chelsea let him go so easily. He will have Schlotterbeck by his side to support the defense.
Manuel Neuer – What to say about him? He is arguably the best goalkeeper in football history, or at least that's what most of the football fans think.
Germany's Possible starting XI
Leory Sane – LW
Kai Havertz- ST
Serge Gnabry – RW
Joshua Kimmich – CDM
Jamal Musiala – CM
Leon Goretzka – CDM
David Raum – LB
Nico Schlotterbeck – CB
Antonio Rudiger – CB
Jonas Hofmann – RB
Manuel Neuer – GK