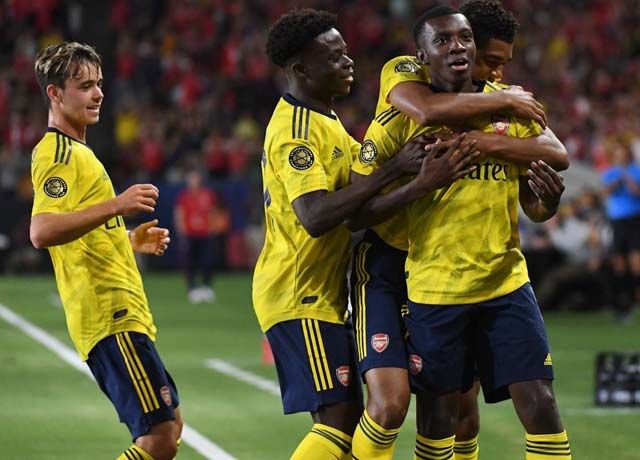 Sports Desk – On Wednesday, Arsenal defeat Bayern Munich by 2-1 in their first match of International Champions Cup 2019.
Bayern Munich badly started their ICC 2019 campaign as Arsenal took a victory over them by 2-1. If comparison is made, then both the teams are one of the best clubs in the world but apart from the rankings, Arsenal looked quite dominated over the Bundesliga giants.
The first goal of the match was a big mistake from Louis Poznanski in 49'. He putted the ball into his own nets which means that he did an own goal, giving Bayern a headache. But the comeback was not so far for Bayern. Robert Lewandowski scored a goal with a great header assisted by Serge Gnabry.
But Arsenal are Premier League giants who never giveup. Hence, Eddie Nketiah scored an easy one touch goal in 88', constructed by a fantastic team work.
The final whistle came and Arsenal confirmed their 2-1 victory over Bayern. Therefore, taking their first 3 points in their nicely started campaign.
On Friday, Manchester United will face Inter Milan in the third match of the tournament. One side is PL most successful club and on the other side is an Italian club who can give a tough competition to the Red Devils.