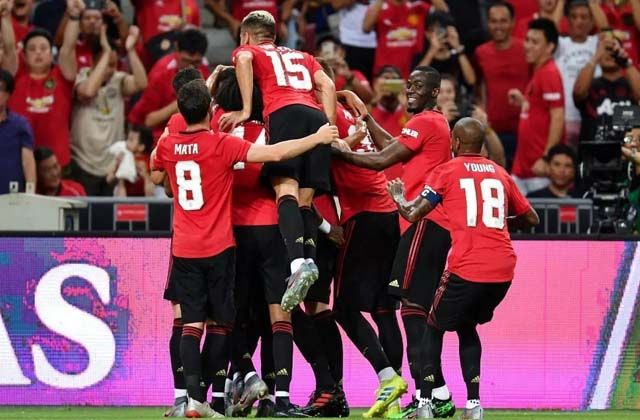 Sports Desk: On Friday, Manchester United faced Inter Milan and defeated him by 1-0 to confirm their first three points in the International Champions Cup 2019.
Man United has started their ICC 2019 campaign strongly as they took a victory over the Serie A giants. Man United missed their 2018/19 UEFA Champions League title and also the Premier League respect.
Apart from that, the club is the most successful one in the PL followed by Liverpool and Manchester City behind him. The match between the Red Devils and Italy side remained a tough one. The story of the match is described here…
As the scoreline was 1-0, therefore the only goal was scored by Man United coming from their star youngster – Mason Greenwood in 76′. A sensational finish by him from his left foot after confusing the defender with a fake kick. Inter Milan tried their best but can't afford a single goal to atleast equalize the scoreline.
He is rising as a good forward and can lead his team, not as a captain but as a good striker. We can see this ICC with a point of view that this is not going to be an easy tournament for any team, not even for Real Madrid and Juventus.
On Saturday, Real Madrid will face Bayern Munich and Juventus will take on Tottenham. That means, we can see two of the best players in the world – Eden Hazard and Cristiano Ronaldo playing with their respective team RMA and Juve.