Here is Juventus' top XI of the 21st century
Juventus celebrated their 124th birthday this year. They posted a photo on Instagram celebrating the '124 years of Icons' which includes Cristiano Ronaldo as one of their legends.
This article will tell you about Juventus' best XI lineup of 21st century. Can you guess for how much did Real Madrid sell Cristiano Ronaldo to Juventus?
Top XI (4-3-1-2)
Cristiano Ronaldo – 134 games
David Trezeguet – 320 games
Nedved – 327 games
Alessandro Del Piero – 479 games
Edgar Davids – 151 games
Andrea Pirlo – 164 games
Gianluca Zambrotta – 274 games
Georgino Chiellini – 544 games
Fabio Cannavaro – 128 games
Lilian Thuram – 204 games
Gianluigi Buffon – 685 games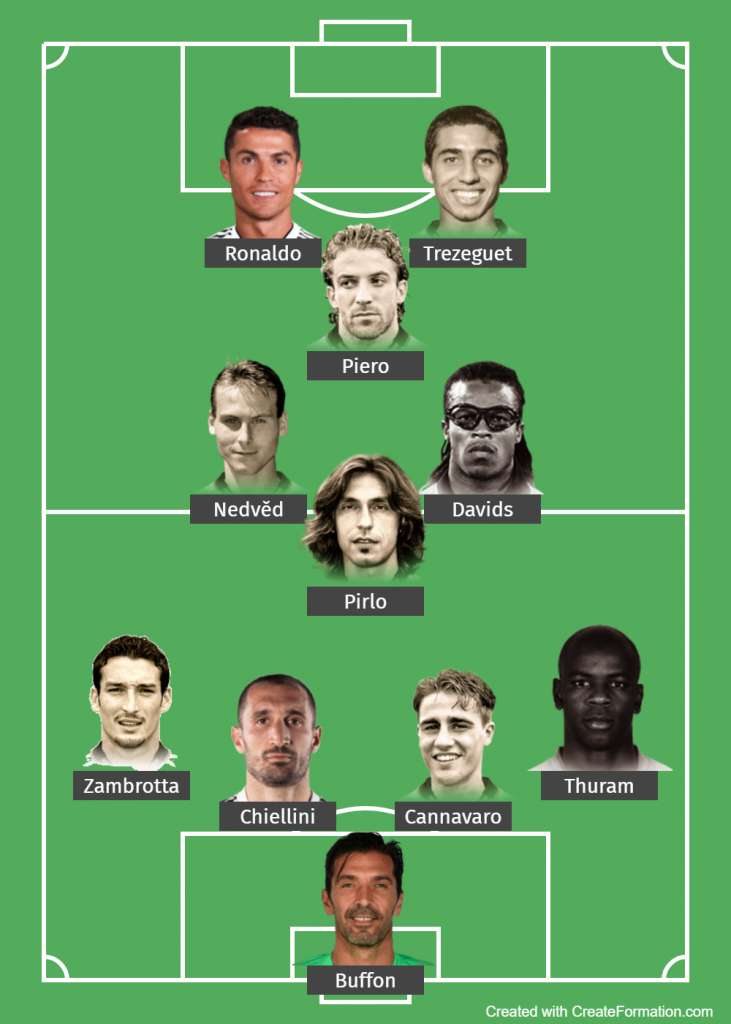 Cristiano Ronaldo scored more than 100 goals for Juventus before making a comeback to Manchester United. He is the only player in history to have won a major trophy in three of the top five European Leagues.
Also Read: Juventus potential XI for 2021/22 season
- Advertisement -
Gianluigi Buffon played most 685 games for the Bianconneri before making a comeback to Parma. He is arguably one of the greatest goalkeepers of all time, not to mention the greatest ever in Serie A history.
Answer to the question above – €117M