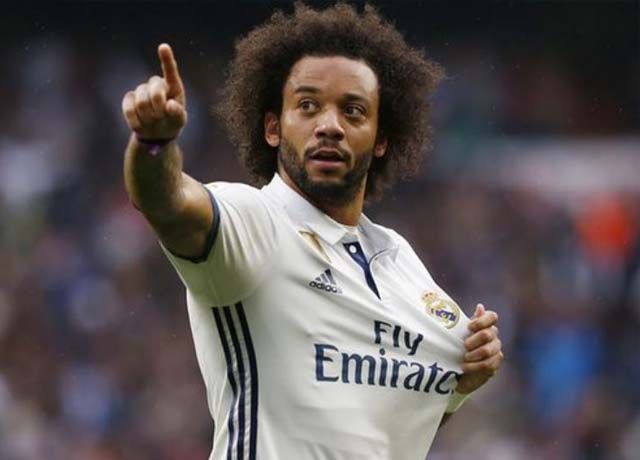 Sports Desk – Marcelo Vieira has given freedom to decide his future at Real Madrid.
Real Madrid may sign Ferland Mendy this summer for €50 million. He can have a medical test with France National Team on Sunday.
With these reports, Real Madrid raises questions on the future of Marcelo that whether he will stay at the club or leave it this summer.
If Mendy is signed this summer, then Marcelo could be a backup on the bench. The Brazillian, under the guidance of Zinedine Zidane is going to play his role next season.
Sergio Reguilon also remains a choice in the balance. He has said earlier to stay at the club. However, his presence could also decide Marcelo's future at the club.
Juventus super star Cristiano Ronaldo has told Marcelo to join the club with him in Italy. Marcelo has also shown interest in this transfer. The duo had empowered Real Madrid and has given many titles like UEFA Champions League and their domestic cup – La Liga. These both are the best friends and can reunite again.
Eden Hazard and Luka Jovic has already signed by the La Liga giants from Chelsea ans Eintracht Frankfurt respectively. Hazard told that it was her dream to play for RMA one day and his dream comes true.