Lionel Messi broke Pelé's record of scoring the most goals for a cub
Lionel Messi, the name is enough to create fear among his opponents, broke another record and created history again.
Messi, one of the world's greatest footballers, surpassed legend Pelé's record. Messi scored his 644th goal for Barcelona on Tuesday. In this way, he became the highest goal scorer for a club. Messi has scored 644 goals in 749 matches for Barcelona. Pelé played 656 matches for the Brazilian club Santos and scored 643 goals.
Messi set this record against Real Valladolid.
A brilliant goal
33-year-old Messi showed great agility to score this record goal. He smashes a pass from Pedri Bechel into the goal. Goalkeeper Jordi Masip was right in front, but he could not stop the Argentine star. Messi folded his left leg into the nets. The goal came in the injury time which made him more thrilling.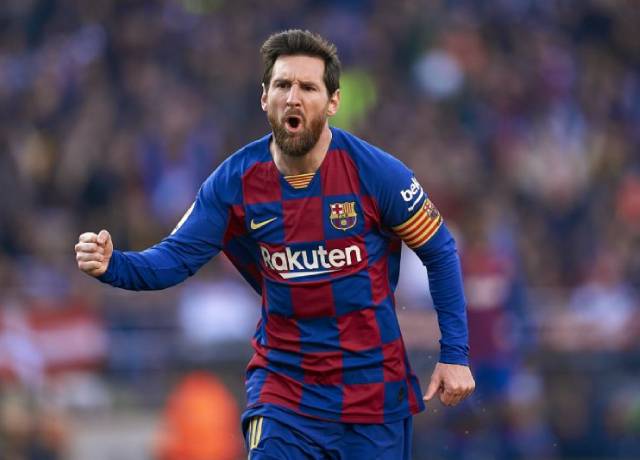 Pelé played 19 seasons
Pelé took 19 seasons scoring 643 goals. He played for Santos between 1956 and 1974. Messi signed for Barcelona in 2004. However, some media reports state that this is Messi's last season for Barcelona as he is in contact with some other clubs.
When Messi matched Pele's record, the Brazilian legend congratulated him. Pelé said – I am also a big fan of this Argentine star.
Messi has won 34 titles with Barcelona
Messi made his debut for Barcelona on 16 October 2004 at the age of 18. Since then, he has won 34 titles including 10 La Liga and 4 UEFA Champions League. Messi extended the contract in 2017, which would end in June 2021.
7th player in the world scoring 700 goals
Messi became the 7th player in the world to score more than 700 goals on 30 June. It also includes 70 goals scored for his country Argentina. Cristiano Ronaldo is on 3rd position and will soon surpass Pele's record for scoring the highest number of goals in all competitions in football history. Ronaldo just need 3 goals to surpass Pele and becoming the second highest goal scorer in football history. The record for scoring 805 highest goals is held by Austrian legend Josef Bican.