Here is Bundesliga's most valuable playing XI lineup
We gathered some information from Transfermarkt for the most valuable players, that is, their current market value. As of the title, the player you are thinking about is not in the lineup.
This article will tell you about the most valuable playing Xi of Bundesliga. Can you guess who won the 1999 Ballon d'Or (Hint – He is a Brazilian legend) and has played for Barcelona).
Most Valuable XI
Leory Sane – €70m
Erling Haaland – €150m
Serge Gnabry – €70m
Florian Writz – €70m
Joshua Kimmich – €85m
Jude Bellingham – €75m
Alphonso Davies – €70m
Lucas Hernandez – €50m
Dayot Upamecano – €55m
Benjamin Pavard – €30m
Gregor Kobel – €20m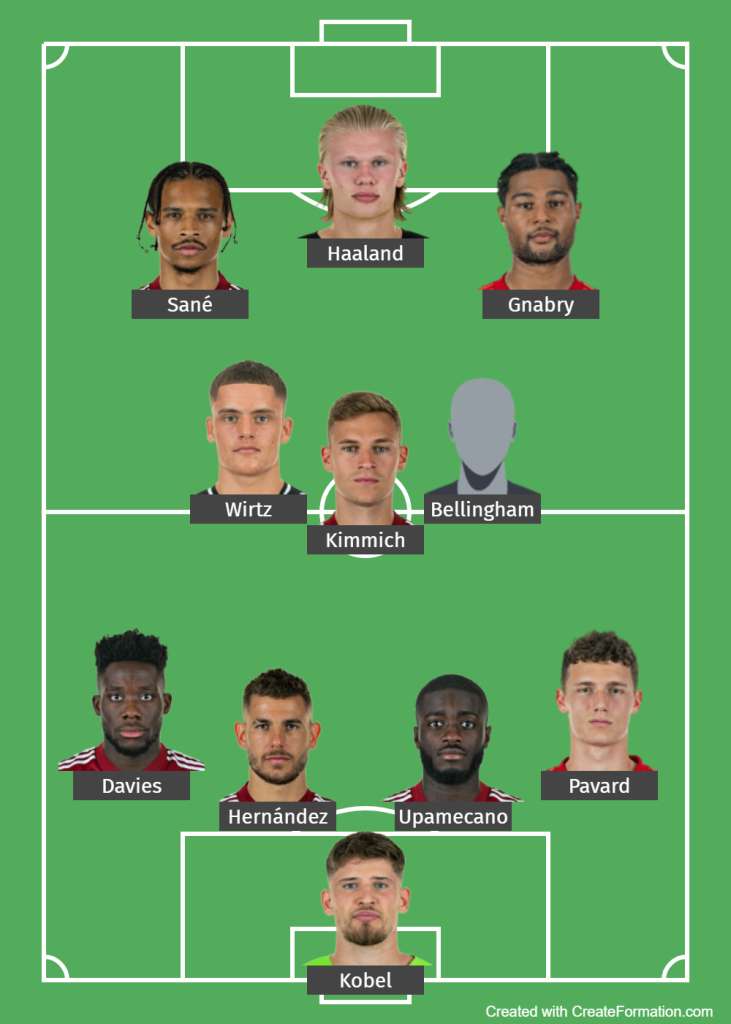 With a market value of €150 million, Erling Haaland is the second most valuable player in the world after Kylian Mbappe. No doubt he is the most valuable player in Bundesliga and its most valuable XI.
You can clearly see that most of the players in this formation belong to Bayern Munich. I can bet you are surely wondering about Robert Lewandowski for not being in this lineup. The front three attackers of this lineup have the highest market values in Bundesliga, more than that of the Polish legend.
Answer to the question above – Rivaldo