Here is Europe's most valuable XI
Which lineup will form the most valuable XI of European players? We gathered some information from Transfermarkt for the most valuable players, that is, their current market values.
This article will tell you about the most valuable XI of Europe (including European players only). Can you guess who won the 2010 Golden Boy?
Most Valuable XI – €1 Billion
Erling Haaland – €150m
Kylian Mbappe – €160m
Marcus Rashford – €85m
Bruno Fernandes – €90m
Jadon Sancho – €85m
Joshua Kimmich – €85m
Andrew Robertson – €65m
Ruben Dias – €75m
Mattjhis De Ligt – €65m
Trent Alexander Arnold – €80m
Gianluigi Donnarumma – €65m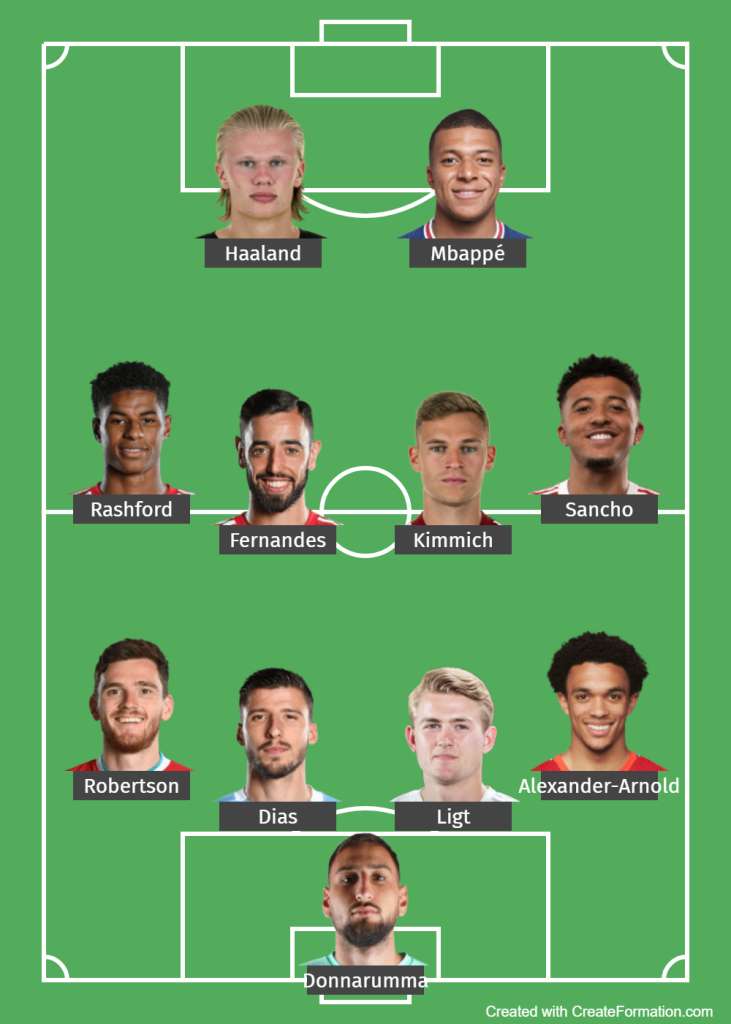 With a whooping market value of €160 million, Kylian Mbappe is the most valuable attacker in the world at present. Talking about the midfield, Bruno Fernandes is the chosen one with a market value of €85 million.
Liverpool's right-back Trent Alexander Arnold is the most valuable defender in the world, having a market value of €80 million.
Answer to the question above – Mario Balotelli