Here we show you Nottingham Forest's possible XI for 2022/23 season
Nottingham Forest has made some great signings this summer and has strengthened their squad once again. They have recently signed Jesse Lingard and have gained some midfield talent who will be of a great help for them.
This article will tell you about Nottingham Forest's possible starting XI for their 2022/23 campaign. Follow sportsbignews.com for football updates and news.
Possible Starting XI
Taiwo Awoniyi
Jesse Lingard
Emmanuel Dennis
Omar Richards
Houssem Aouar (R)
Remo Freuler
Rhys Williams
Joe Worrall
Moussa Niakhaté
Giulian Biancone
Dean Henderson (GK)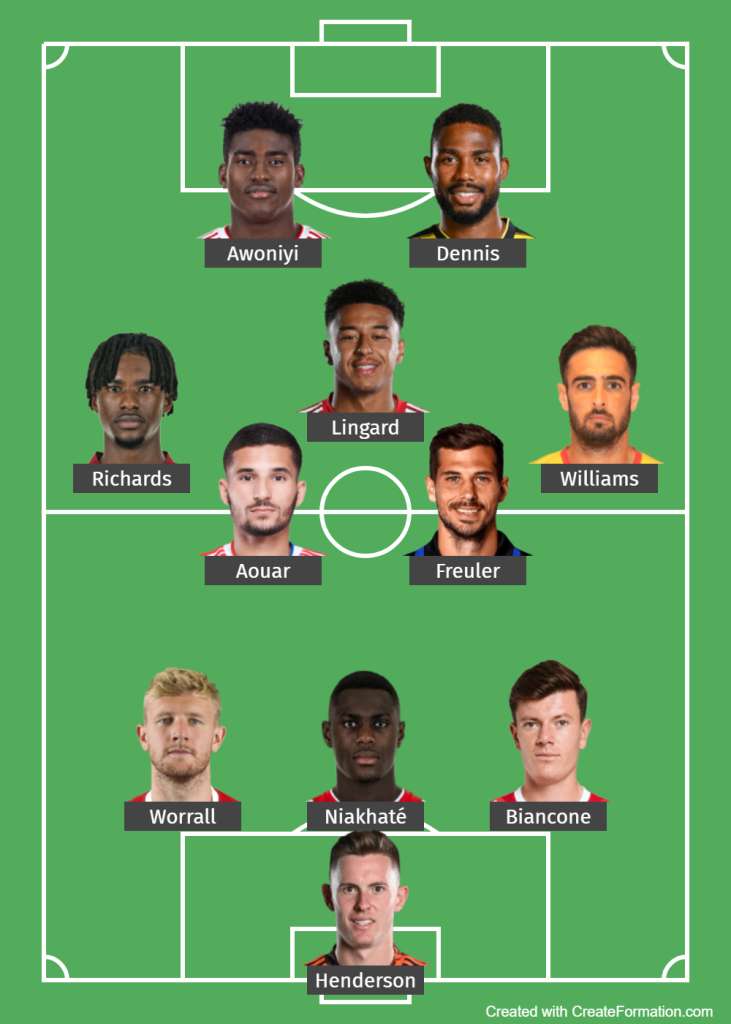 Jesse Lingard is the best player they could have signed this summer with they money their have. Before becoming just a substitute for Manchester United, he was considered as one of the best midfielders in the world since he had showed a great amount of talent.
In 2020, United sent him on loan to West Ham United and he performed a lot better there. After having a good season with the club, West Ham signed Lingard on one season contract deal.
- Advertisement -
Now in 2022, Nottingham have made some changes in their squad depth. Lingard will be forming the chemistry with new players in a new atmosphere. Players like Taiwo Awoniyi, Remo Freuler, Emmanuel Dennis will be helping him up improve a lot.