Here we show you the first Manchester City squad that Pep Guardiola managed
Can you guess those only two players left from 2016/17 Manchester City squad who are still playing under Pep Guardiola's management. We have collected some data from Transfermarkt for this kind of information.
This article will tell you about the first squad Pep Guardiola managed as Manchester City's manager in 2016/17 season.
Manchester City Squad – 2016/17
Sergio Aguero
Nolito
Kevin De Bruyne
David Silva
Raheem Sterling
Gaël Clichy
Fernandinho
Jesus Navas
Otamendi
John Stones
Joe Hart (GK)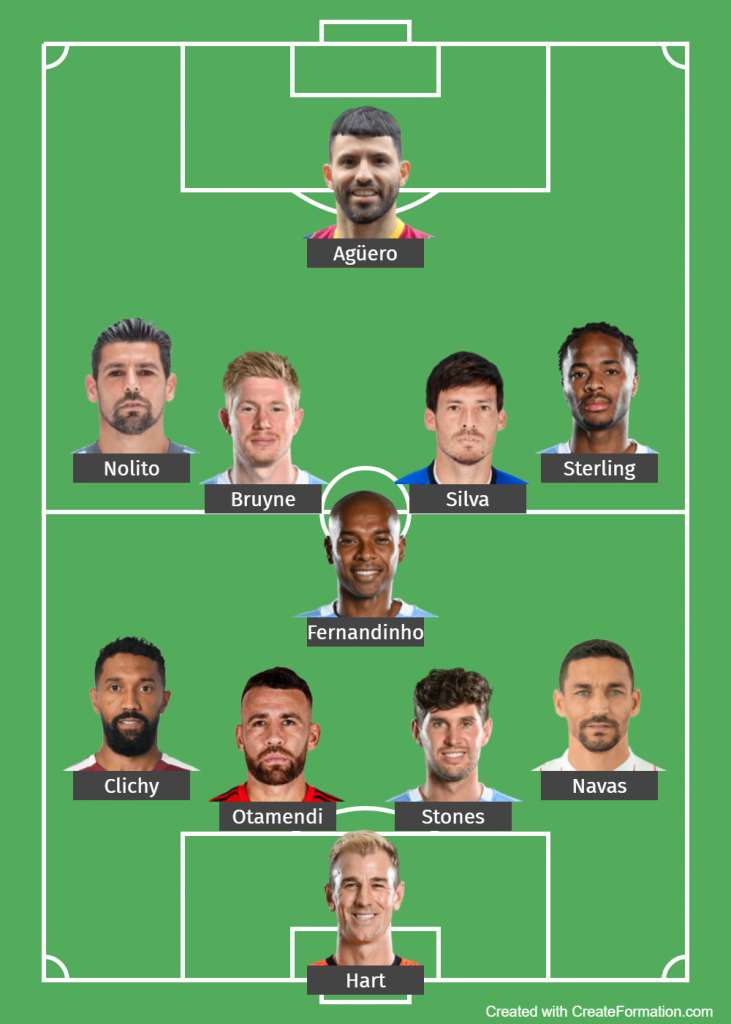 Sergio Aguero has retired from professional football due to cardiac issues. But Pep Guardiola really helped him in becoming one of the greatest strikers of this generation. Aguero scored a lots of goals under Pep's management.
Kevin De Bruyne is the only one of the two players left from this squad who is still playing under Pep. He has became a Man City legend after what all he has done for them. He has won them a number of titles but his only regret is not winning UEFA Champions League yet.
- Advertisement -
John Stones has been one of the best defenders in the world since past few years. In 2016, he had got the support of iconic defenders as shown in the list. Gael Clichy, Nicolas Otamendi and Jesus Navas were the walls defending City's goal from opponents like prime Lionel Messi and Cristiano Ronaldo.
David Silva said goodbye to the club in 2020 since he had joined his childhood club Real Sociedad. After looking at his passing skills and amazing vision, there is no doubt he is counted as one of the greatest midfielders in football history.
Fernandinho has left the Etihad Stadium as a club legend and Raheem Sterling has joined Chelsea after some negotiations with some of the best clubs in Europe.