Here are the players with most games played with Xavi
Xavi has returned to the Camp Nou as the new manager of his beloved club Barcelona. He left Qatar in tears after saying goodbye to his first ever managing club Al Sadd.
This article will tell you about the players who have played most games with Xavi. Can you guess how many titles did Xavi win with Barcelona in his career?
- Advertisement -
Most Games With Xavi
Patrick Kluvert – 174 games
David Villa – 170 games
Lionel Messi – 399 games
Ronaldinho – 172 games
Xavi
Andreas Iniesta – 485 games
Dani Alves – 290 games
Abidal – 164 games
Carles Puyol – 567 games
Gerard Pique – 312 games
Victor Valdes – 476 games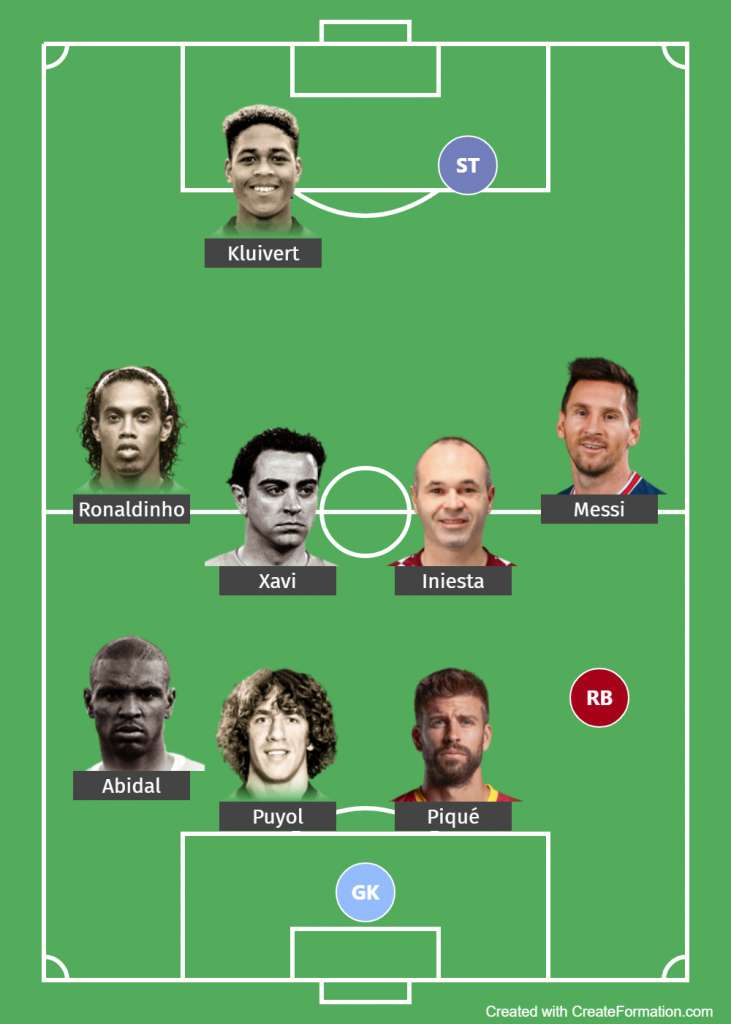 Carles Puyol has played most games with Xavi, appearing for record 567 times with his one of the best ever teammate. Due to his defending skills, he is regarded as one of the greatest defenders ever lived.
Andreas Iniesta has played with Xavi for record 485 times. The duo was known for their phenomenal passing and assist techniques.
Answer to the question above – 32 titles