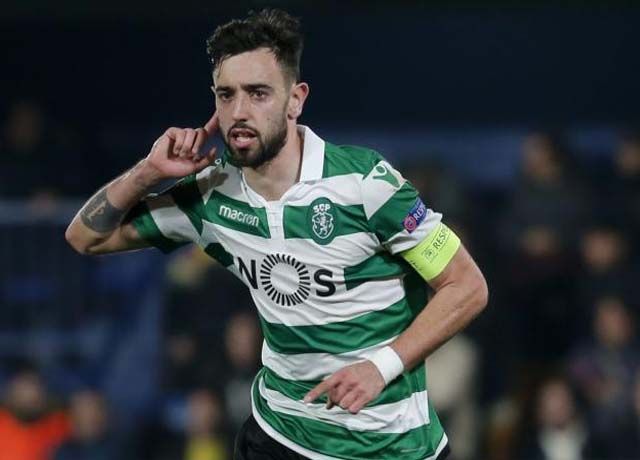 Sports Desk – Manchester United has been trying to sign Sporting Lisbon mid-fielder Bruno Fernandes.
A tweet posted by Pierto Banzano Prota says that the Red Devils has 'practically closed the deal' for Sporting Lisbon mid-fielder Bruno Fernandes after they confirmed to sign of Daniel James from Swansea.
Reports says that Man United were talking to Sporting Lisbon and that they are prepared to announce the player on the back of the UEFA Nations League finals between Portugal and Netherlands – a match in which he is likely to start.
Fernandes, 24, has scored 32 goals and 18 assists in just 53 appearances for his Portuguese club Sporting Lisbon.
- Advertisement -
Ander Herrera has departed on a free and Marouane Fellaini has moved to a Chinese club earlier this year. So, Man United are interested to handle their mid-field by signing Bruno Fernandes.
It is also possible that Paul Pogba would arrive from the Club so as to join either Real Madrid or Juventus. Juventus are more likely to get their mid-fielder back. Real Madrid has already signed Luka Jovic and Eden Hazard from Eintracht Frankfurt and Chelsea respectively.
Man United has not won any title after Jose Mourinho leaved the club.