Sports Desk – Some are good managers but bad players while some are good players but bad managers and then there is Zinedine Zidane. We will cover him in this short article…
Zinedine Zidane (Full name – Zinedine Yazid Zidane) was born on 23 June 1972 in Marseille to Algerian immigrants. He used to play in the local streets of La Castellane.
He is regarded as one of the most promising players of all time and widely regarded as one of the best manager in the world. He led his national football team – France to win the 1998 FIFA World Cup. But in the 2006 FIFA World Cup, he was expelled from the tournament for headbutting an opponent. Zidane is the most successful manager in Real Madrid's history, with that winning three consecutive UEFA Champions League (2016, 2017 and 2018) titles as well.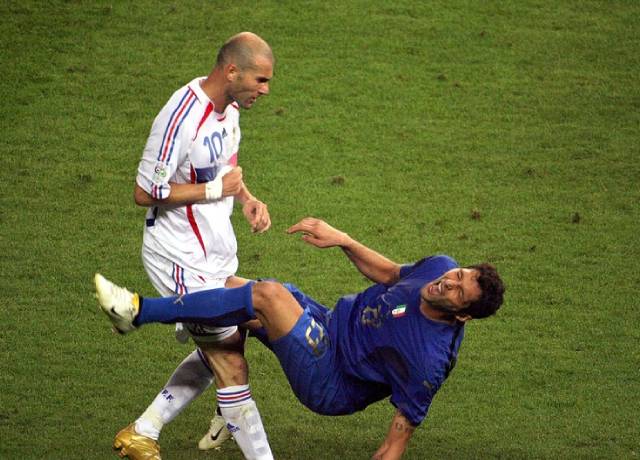 At the age of 14, he was recruited to the French Football Federation training camp by AS Cannes recruiter – Jean Varraud. He was trained a lot for Cannes Youth Division.
In 1989, when he was 17, he made his first professional debut for Cannes scoring a goal in his first appearance. In 1992, he arrived for Bordeaux where he earned a reputation for his all-round gameplay as an attacking mid-fielder. He is well known for his ball controlling skills, passing skills and powerful shots.
In 1996, he was transferred to Juventus which seemed a breakthrough for him. He made the Italian giants to lift some Serie A titles, a UEFA Super Cup, an Intercontinental Cup and an Italian Super Cup. He was excellent at his Italian club.
Then in 1998, he helped France to lift the World Cup for the first time. In 2018, France won the World Cup again but his time with a new talent – Kylin Mbappe.
In 2001, Zidane was signed by the La Liga giants – Real Madrid for a world record transfer fee of more than $66m. In his first season with Real, he won the UCL and lifted a La Liga trophy for the first time. He retired after 2006 World Cup.
After his incredible career as a player, he started to give coaching to Real Madrid's B team in 2011. In 2016, he was officially announced as the coach of Real Madrid' first team. Surprisingly, he won the UCL in his first year with Real Madrid as a manager for the first time. Then in 2017 and 2018 as well, he lifted the UCL trophies consecutively.
After the arrival of Cristiano Ronaldo from Real Madrid in 2018, he also leaved Real in the same year and then it seemed that the club is losing its winning momentum with their new coach – Santiago Solari. When it happened, Zidane returned back to the club as a manager again and the club started to win some of their major league games.
Really, Zidane was a master on the pitch with his dribbling skills and other techniques. But thinking about him as a legend, he is a complete player that every footballer wants to be, that is a good player as well as a good manager.
This was the short life description about him. You will read about Frank Lampard in next story.