PSG vs Istanbul Basaksehir match was suspended due to alleged racist abuse by an official
The modern football is full of racists including players, audience and officials. However, in yesterday's group stage match of UEFA Champions League between PSG and Istanbul Basaksehir saw a similar condition.
Basaksehir's assistant coach Pierre Webo, the former Cameroon international, accused a fourth official for passing racism comments on him. Both Webo and the fourth official was shown the red card.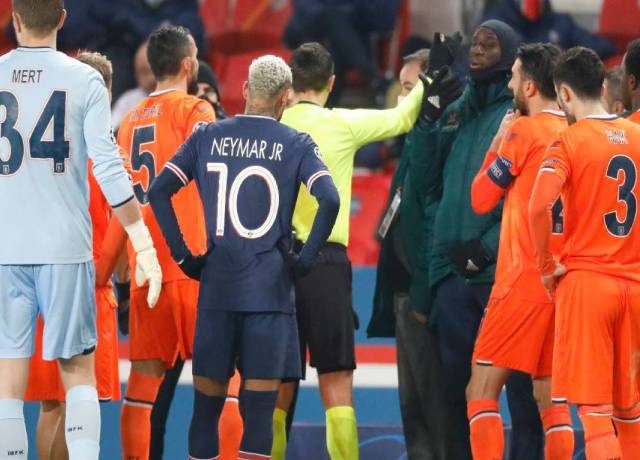 During this incident, players of both the teams protested amid allegations of racism and walked-off the ground instantly. The match referee suspended the match after the incident. The match between them will now be played tomorrow from the time where the match was stopped due to the incident. Therefore, the match will be continued at 14th minute.
European football's governing body said it has "decided on an exceptional basis to have the remaining minutes of the match played (Wednesday) with a new team of match officials." Therefore, the match officials will be changed.
UEFA on Tuesday promised to open a "thorough investigation" into the incidents.