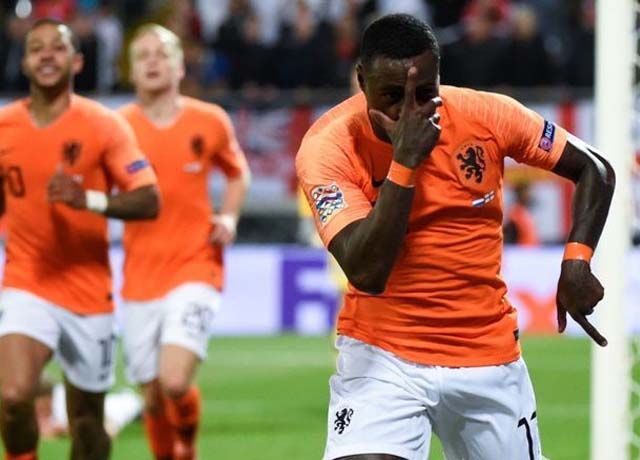 Sports Desk – Netherlands defeat England to reach in the final of UEFA Nations League.
 On Friday, Virgil Van Dijk's Netherlands takes on Harry Kane's England in the semi-final of Nations League. The Dutch defeat England by 3-1 to reach in the final of competition.
Portugal are already reached in the final after defeating Switzerland by 3-1 in the semi-final. A hat-trick from Cristiano Ronaldo lead the team to their final destination. Tell you that Portugal has not lost a single match in the competition.
The first goal of the match was scored by Marcus Rashford through penalty in 32'. In the first half, England seems to dominate the Dutch. But in the second half, a comeback came from Netherlands as Matthijs De Ligt netted the ball, from the corner, through a great header in 73'.
The whole match remained a drama because Jessie Lingard had scored the second goal for England, but unfortunately he was given offside and the goal confirmed illegal.
After then, the Dutch never looked back. A late own goal coming from Kyle Walker in 97' as he slides the ball into his own net.
The third and the last goal was scored by Quincy Promes in 114' assisted by Memphis Depay. Finally, Netherlands defeat England by 3-1. Frankie De Jong remains the Man of the Match.
Netherlands will take on Portugal on Sunday to fight for the trophy. Let's see who will be the champion of Europe.