This article will tell you about the relationship between Vinicius Jr. and his girlfriend
Vinicius Jr. is a professional footballer who plays for Real Madrid and the Brazilian national team. While he is known for his impressive skills on the pitch, he has also made headlines for his personal life, including his relationship with his girlfriend, Maria Júlia Mazalli.
Maria Júlia Mazalli, who is also known as Maju, is a Brazilian model and influencer. She was born in São Paulo, Brazil and is currently based in Madrid, where she lives with Vinicius. The couple has been together since 2019 and they often share photos of each other on social media.
Maju has gained a following on social media for her fashion and beauty content, as well as her posts about her life with Vinicius. She has over 200,000 followers on Instagram and she often posts photos of her travels, workouts, and fashion choices.
What Is Maju's Profession?
In addition to her career as a model and influencer, Maju is also a student. She is currently studying law at a university in Madrid, where she is working towards a degree.
Vinicius and Maju have been known to travel together, often visiting beaches and tropical destinations. They have also been spotted at events together, such as the premiere of the documentary "Vinicius Jr.: The Brazilian Jewel" in Madrid.
Also Read: Jadon Sancho vs Vinicius Jr. – All Stats You Need To Know
While Vinicius and Maju have been together for several years, they have not made any public announcements about their future plans. It is unclear if they are engaged or married, but they seem to be happy and committed to each other.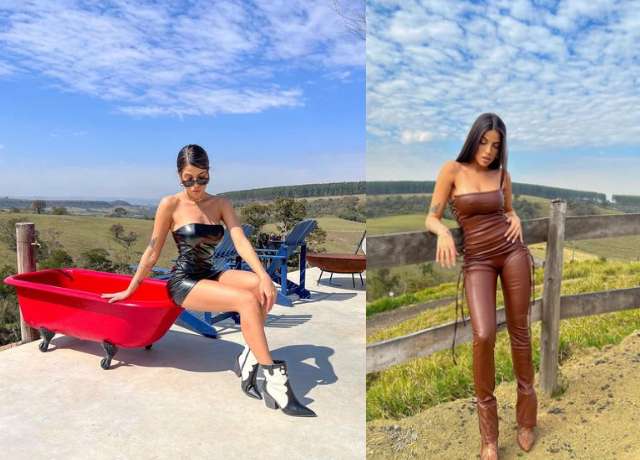 Overall, while Vinicius Jr. is known for his impressive football skills, his relationship with Maria Júlia Mazalli is a private matter. They have managed to balance their public personas with their private lives, and they seem to support each other in their individual pursuits.