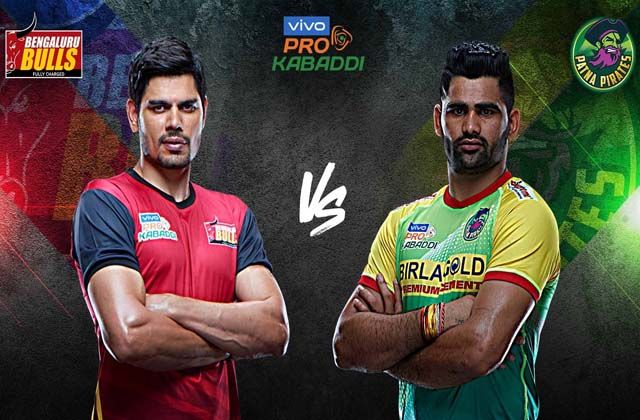 Sports Desk – The 7th season of Pro Kabaddi League (PKL) 2019 is set to begin on Saturday with the Benguluru Bulls taking on the Patna Pirates at the Gachibowli Indoor Stadium in Hyderabad. On the second day, Benguluru Bulls will take on Gujarat Fortune Giants and Telugu Titans will face Tamil Thalaivas.
As of the scoreline, Benguluru Bulls defeated Patna Pirates by 34-32.
For the fist time since the league has been started, Rahul Chaudhary will not be in Telugu's team and he will be playing for Tamil Thalaivas. The Fans will find it difficult that whether they support Telugu Titans or Rahul Chaudhary. Their hearts will divide into two parts, one for Rahul and other for Titans.
Ahead of the season opener on Friday, all the captains came together to speak about the excitement of Pro Kabaddi 2019, the 12 captains seemed confident of their strategies and plans, but at the same time expressed that they can't take any of the teams lightly.
- Advertisement -
Pro Kabaddi 2019: LIVE streaming
The Pro Kabaddi 2019 matches will be start at 19:30 PM IST. In case there are two matches on the same day, the first match will start at 19:30 PM IST and the second match will start at 20:30 PM IST. If there is only one match, it will start at 19:30 PM IST.