Sports Desk- Due to coronavirus, on one side, all sports activities have been stopped all over the world. At the same time, more than two and a half million visitors reached the Cheltenham Festival in England.
The four-day event on Cheltenham Racecourse was viewed by 2 lakh, 51 thousand 684 spectators. This is just 5.5% less than last year. There were 28 horse races at the festival. More than 500 horses participated in these races. The main race was the Cheltenham Gold Cup on the last day. Grade-1 National Hunt race was won by Irish horse Al Boum Photo of French breed.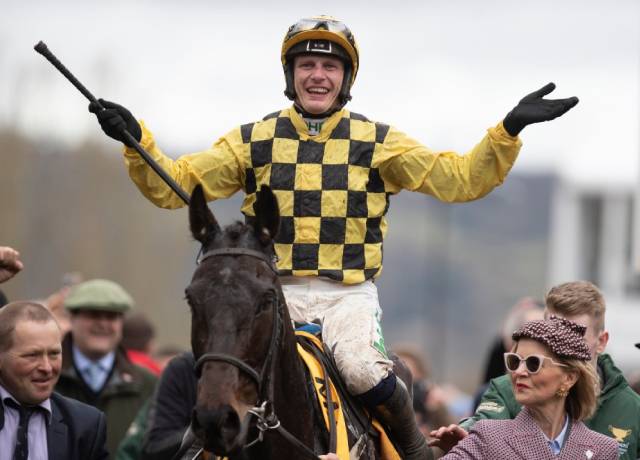 This horse is the first horse since 2004 to become champion 2 times in a row. The jockey for this horse was Paul Townend of Ireland. 68 thousand 859 spectators visited the festival on the last day, which is 2,734 less than the previous time.
The total prize money for this tournament is 6 million pounds (about 55 crores rupees). This is the second-highest prize money tournament. In this, the winner of each race gets the different prize money. Gold Cup winner Paul and his horse won prize money of Rs 3.2 crore. The race track in the Gold Cup is about 5.33 km. It has 22 fencings (like Hurdles), which have to be crossed. Only horses older than 5 years can take part in this race. In this festival, the sanitizer was arranged to protect against coronavirus.