The lightweight legend Khabib Nurmagomedov announces his shock retirement after an unforgettable win over Justin Gaethje at UFC 254 in Abu Dhabi. After retirement on Saturday he said that he had promised his mother that this would be his last fight as his late father died due to COVID19, is no longer there to guide him. But perhaps his biggest achievement was that he became a major draw with his unparalleled wrestling. 
An Impressive Career
The 32 year old Russian is one of the greatest fighters in mixed martial arts (MMA) history competed at the highest level of the sport and he is the most talented filled weight class. Kabib retired with an undefeated record of 29 wins and no losses included 13 straight victories under the UFC banner. Khabib is the longest reigning UFC lightweight Champion.
Nurmagomedov fought against powerful strikers to decorated wrestlers and from knockout artists to submission specialists, he beat them all. He defended three times against Conor McGregor, Dustin Poirier and Gaethje. Khabib submitted all three as he affixed his place as the most dominant lightweight champion in UFC history. UFC lightweight champion, 13-0, 13 in the UFC, 29 in my pro MMA career.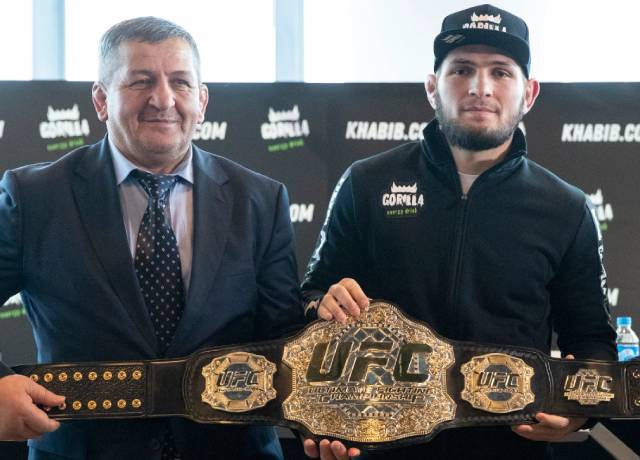 Teammates best wishes after his retirement
- Advertisement -

"Good performance, Khabib,"the Irishman said on twitter. "I will carry on. Respect and condolences on your father again also. To you and family." "I want to congratulate Khabib for an outstanding career. I know he made his father, along with millions of fans around the world, incredibly proud today. May God continue to bless him on his journey." Current UFC heavyweight champion Stipe Miocic called his career a "pleasure to watch," and British fighter Darren Till said Nurmagomedov was among the best ever Mixed Martial Arts fighters of all time.
Upcoming plans of Khabib Nurmagomedov
The next plan of legend Khabib Nurmagomedov is to train Islam Makhachev, who also competes in the UFC's Lightweight division. Javier Mendez revealed that now Khabib Nurmagomedov is expected to pursue his career in coaching and it will be interesting for all that how Khabib Nurmagomedov keeps himself associated with the sport. Khabib Nurmagomedov's manager Ali Abdelaziz said on twitter that there isn't any vacant title to begin with.
UEFA Champions League draws 2020-21
Watch UEFA Champions League Live Streaming Free Online