Watch IPL Free Online – 15 seasons of the Indian Premier League (IPL) is over. But during these 15 years, there were some controversies which are surprising today. Today we are going to tell you the five biggest controversies of the IPL history.
#1. Gambhir-Kohli controversy
The controversy between Virat Kohli and Gautam Gambhir is still remembered today. The 2013 IPL season saw both players crowding each other. During that time Gambhir was the captain of KKR and Kohli of RCB. While the Kolkata team was bowling, Kohli was going towards the pavilion after being run out, Gambhir heard about something from Kohli. The dispute was called to rest after defenses between the players and the umpire.
When, where, at what time and on which channel the IPL 2023 will be live streaming
#2. Shahrukh Khan controversy
Bollywood actor Shah Rukh Khan is the owner of Kolkata Knight Riders (KKR), a team playing in the IPL. In 2012, Shah Rukh Khan was seen to be embroiled in controversy when he was accused of quarreling with security personnel at Mumbai's Wankhede Stadium.
The match was being played between Kolkata Knight Riders and Mumbai Indians. The Mumbai Cricket Association alleged that Shah Rukh came to the Wankhede Stadium for intoxicating liquor and quarreled with the security personnel present there. Shahrukh was banned from visiting the Wankhede Stadium following this charge. Shahrukh was banned for 5 years. However, in 2015, he was given a clean chit and this ban on him was lifted.
#3. Sreesanth and Harbhajan controversy
Indian teammates S Sreesanth and Harbhajan Singh had a fight between them in the 2008 IPL season. Harbhajan Singh, playing for Mumbai Indians in the first season of IPL, slapped Kings XI Punjab fast bowler Sreesanth. After this incident, Sreesanth's crying was seen on the camera. After this incident, Harbhajan Singh was banned from playing all IPL 2008 matches. Not only this but his 100% match fees were also deducted.
#4. Ashwin's Mankad controversy
The 12th season of IPL 2019 was in controversy. Punjab team captain Ravichandran Ashwin mankaded Jose Butler. Ashwin was bowling and Jose Butler was on non-strike in the match played in Jaipur between Rajasthan Royals (RR) and Kings XI Punjab (KXIP). Ashwin saw Butler out of the crease before throwing the ball and he dropped the bales. There was a lot of controversy on this.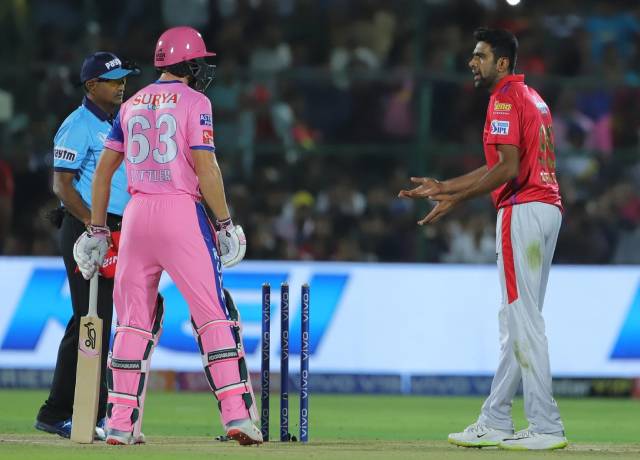 #5. MS Dhoni controversy
Mahendra Singh Dhoni, who is often on the field, was also in contention during the 12th season of IPL. In the match against Rajasthan Royals (RR), Chennai Super Kings (CSK) captain Mahendra Singh Dhoni came from the dugout and started arguing with the umpire on the field. Cricket fans did not like this attitude of Captain Cool.
Also Read: Watch IPL 2023 Live Streaming Free Online
Also Read: 5 Best Apps to Watch IPL 2023 LIVE Streaming Free on Mobile and TV