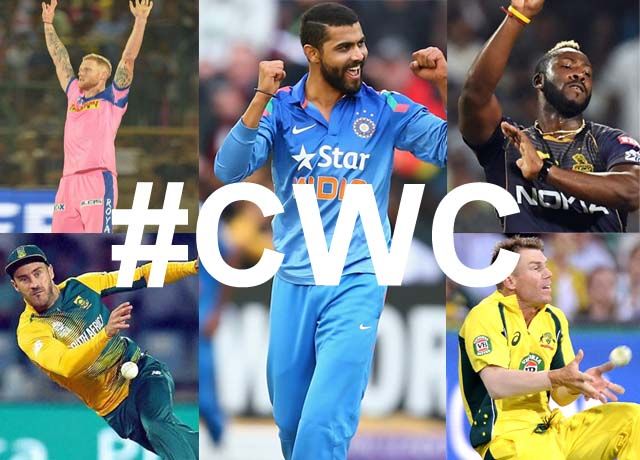 Sports Desk- Fielders will play a significant role in the forthcoming ICC Cricket World Cup 2019 in England and Wales starting from May 30. Fielders play an important role in modern cricket. There will be five such fielders in the upcoming World Cup, who will be the eyes of everyone.
Ravindra Jadeja (India)
Ravindra Jadeja is also playing a key role in fielding alongside bowling and batting. It is not easy to steal runs for batsmen where Jadeja stands.
David Warner (Australia)
David Warner, who returned after a year's ban, is currently one of the best fielders in the world and has proved his fitness in the IPL 2019.
Ben Stokes (England)
England's cricket team all-rounder Ben Stokes is also a great fielder. Since the 2015 World Cup, Stokes has emerged as the best player for his team.
Faf du Plessis (South Africa)
South Africa Cricket Team captain Faf du Plessis is also a great fielder. Recently, have done good fielding for the Chennai Super Kings (CSK) in the IPL 2019. In the World Cup, he would be expected to stand close in so as to marshall his troops better.
Andre Russell (West Indies)
The most destructive batsman Andre Russell has shown his fielding and batting skills in the IPL 2019. He is known for his fantastic throw against South African batsman Hashim Amla to get him run out in the 2016 T20 World Cup.