Sports Desk – Pakistan Cricket Team's T20I captain Babar Azam is currently in great form. He has been breaking records one after the other. Babar Azam hit a brilliant half-century in the second T20I against England (Eng vs Pak) in Manchester. He scored a brilliant 56 from 44 balls with the help of 7 fours. With a half-century, Babar Azam beat Virat Kohli in one case.
He surpassed Virat Kohli in terms of highest T20 average. Among the batsmen who have scored at least 500 T20 runs, Babar Azam has become the batsman with the highest T20 average. Now his batting average is 50.90 and Virat Kohli's batting average is 50.80.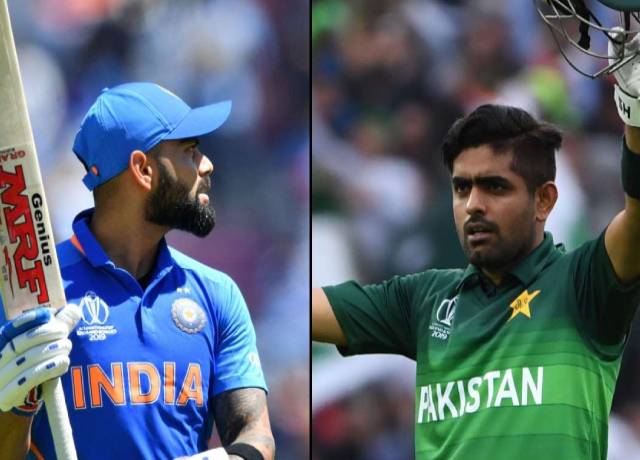 Babar Azam came out ahead in batting average but he equaled Virat Kohli in terms of completing the fastest 1500 runs. He completed his 1500 runs in 39th T20 innings. Virat Kohli and Aaron Finch also completed 1500 runs in 39–39 innings.
Babar Azam – Career, Age, Height, Ranking, Wife & Biography
Babar Azam is not only in T20 format but also in Test format, Virat Kohli is on par. Babar had completed 2000 Test runs in the recent England Test series. He did this feat in just 53 innings. Virat Kohli also completed his 2000 Test runs in 53 innings.
- Advertisement -