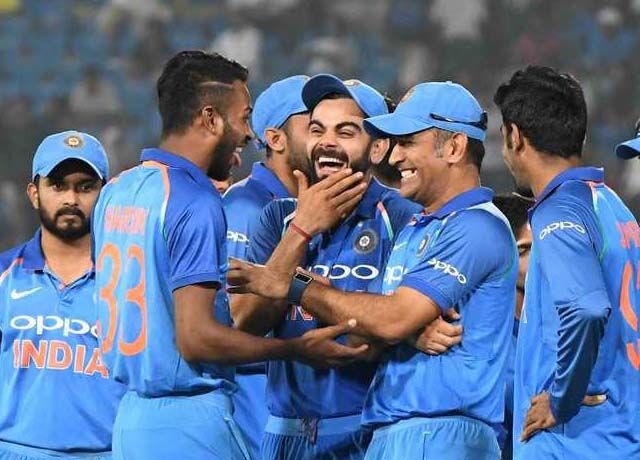 Sports Desk – ICC Cricket World Cup 2019 (CWC19) is starting from May 30 and there is a lot of excitement among the cricket fans. But along with this tournament, a Cricket Chalisa on Indian Cricketers is gone viral on Social Media.
This Chalisa has been prepared with the players of the Indian team. In this Chalisa, along with the Indian players, the name of England and Australia team is also included. This includes players like Rohit Sharma, Virat Kohli, Shikhar Dhawan, MS Dhoni, Hardik Pandya and Jasprit Bumrah.
This Chalisa is going viral before the CWC 2019. From this, it can be concluded that there is a lot excitement among Indian cricket fans.
Read this Chalisa below: