Sports Desk- It is not new for stars to fall prey to racist remarks. But a veteran cricketer is repeatedly falling victim to racist remarks. Because of this, the cricketer calls for action against racial comments on social media.
He is none other than the cricketer but England fast bowler Jofra Archer. Archer has faced racist remarks several times. Archer, on Monday, posted an image of the message he received on Instagram and said he could not understand why someone would make such comments.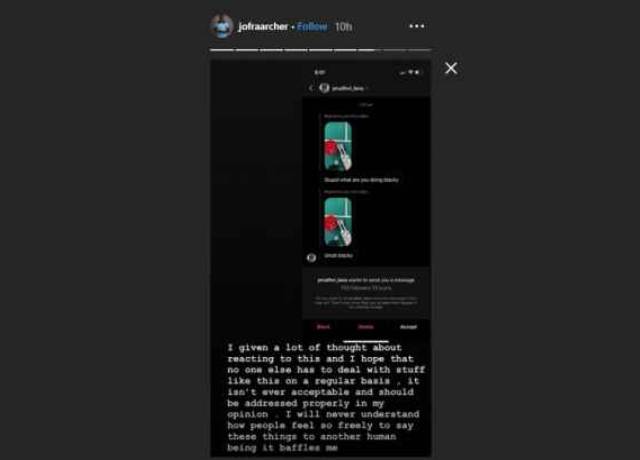 "I (have) given a lot of thought about reacting to this and I hope no one else has to deal with stuff like this on a regular basis, it isn't ever acceptable and should be addressed properly in my opinion," he wrote in one of his Instagram stories.
"I will never understand how people feel so freely to say these things to another human being, it baffles me," he added." Archer is currently running away from cricket due to an elbow injury.