IPL Captaincy Records – The Indian Premier League (IPL 2020) will be played in the UAE between 19 September and 10 November this year. The tournament schedule has been released. The first match will be played between Mumbai Indians and Chennai Super Kings (MI vs CSK). Due to Coronavirus, this year the tournament will be played in the UAE instead of India. But today we are going to tell you about the captains of IPL.
In the IPL, Mahendra Singh Dhoni, Virat Kohli have been leading their teams for a long time, but Gautam Gambhir is the only player to have captained more than 100 matches.
Mahendra Singh Dhoni (Chennai Super Kings)
Captain Cool Dhoni's success with Chennai Super Kings (CSK) seems like a folk tale. Dhoni has played 174 matches as captain, the most in IPL history. He won 104 matches and lost 69. One match did not result. His winning percentage is 60.11. This percentage is the highest for any captain who has captained more than 30 matches.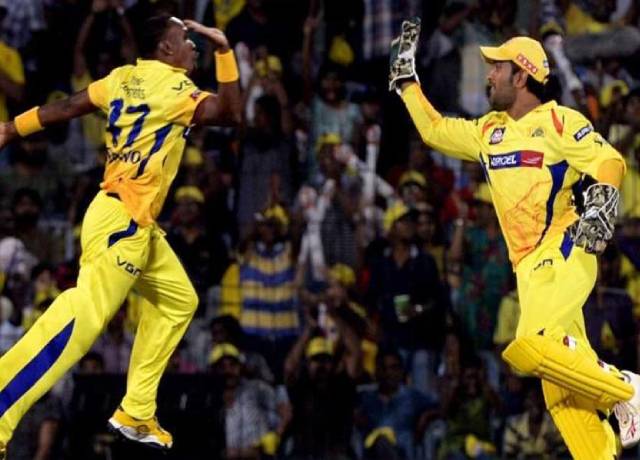 Virat Kohli (Royal Challengers Bangalore)
Virat Kohli, captain of the Indian cricket team and RCB could not make their success the success of the team. He captained 110 matches. Of these 49 won and 55 lost. He also played two tie matches. His winning percentage is 47.16.
Rohit Sharma (Mumbai Indians)
Rohit Sharma has won the title to Mumbai four times so far. He captained the team in 104 matches and won the team in 60 matches. He has lost 42 matches as captain. He played two matches.
Dinesh Karthik (Kolkata Knight Riders)
Wicketkeeper-batsman Karthik has led Delhi Daredevils and KKR. Karthik has played 36 matches as captain. They won in 17 and lost in 18. There is a match tie.
When, where, at what time and on which channel the IPL 2020 will be live streaming
David Warner (Sunrisers Hyderabad)
The Australian star has had a rough time in ball tampering. Warner captained Sunrisers Hyderabad in 47 matches. Out of which he won 26 and lost 21. His winning percentage was 55.31.
Steve Smith (Rajasthan Royals)
Australia's star batsman Steve Smith captained the Pune Warriors, Rajasthan Royals and Rising Pune Supergiant – three teams. Smith has played 29 matches as a captain. Out of which he won 19. They lost 9 matches and one did not result. His winning percentage is 67.85, the highest.
Shreyas Iyer (Delhi Capitals)
The right-handed stylish batsman became the captain of the team after Gautam Gambhir's exit in 2018. Under his captaincy, the team played 24 matches, won 13, lost 10 and had a tie. His win percentage is 56.25.
KL Rahul (Kings XI Punjab)
KL Rahul took over the captaincy from Ravichandra Ashwin. He will captain for the first time in IPL 2020.
Watch IPL 2020 for FREE on Hotstar, JIO & Airtel
IPL 2020 live streaming, TV channel, broadcasting Country Wise