Sports Desk- The number of positive cases of coronavirus (COVID-19) is increasing day by day. In this case, due to the coronavirus, the whole world is forced to live in their homes. Cricketers are also locked in their house. In this free time, cricketers are talking to each other on video calling. Indian cricket team captain Virat Kohli and former England batsman Kevin Pietersen spoke to each other on Instagram Live.
During the conversation on Live, Virat and Pietersen spoke many things related to cricket. During the conversation, Peterson asked Virat, who is your favorite betting partner. On this, Kohli named Mahendra Singh Dhoni and AB de Villiers.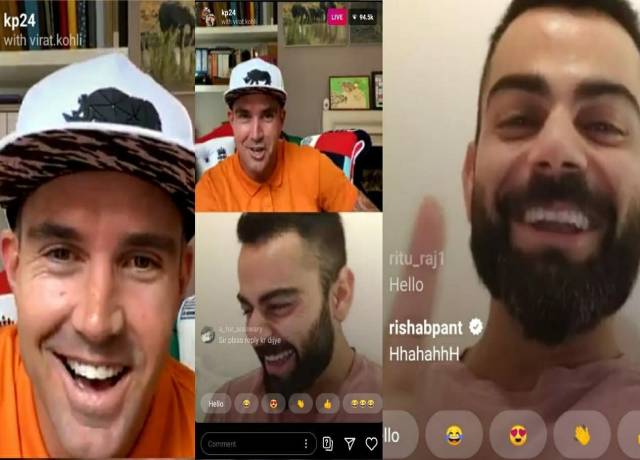 Kohli said that I enjoy batting with Dhoni and de Villiers. According to Virat, I like batting with players who run fast and are always ready to run.
Significantly, AB de Villiers plays for Virat's team Royal Challengers Bangalore in the Indian Premier League (IPL). During this, the captain of Team India also talked about the worst moments of the cricket career and other issues related to the game.
Virat described his 2014 tour of England as the worst phase of his cricket. In the five-Test matches of this tour, he was badly flopped with the bat and was dismissed by the bowling of England swing bowler James Anderson. It seemed that Virat has forgotten to bat. In that tour of England, Virat had scored an average of around 14 runs, he could not make any half-century in this tour. However, Kohli also believed that the failure of this phase also helped to strengthen him mentally.
Also Read- 5 beautiful photos of Mitchell johnson wife
Also Read- Marcus Stoinis's girlfriend is very beautiful, See photos
Also Read- 143 years ago, the first test match was played between these countries