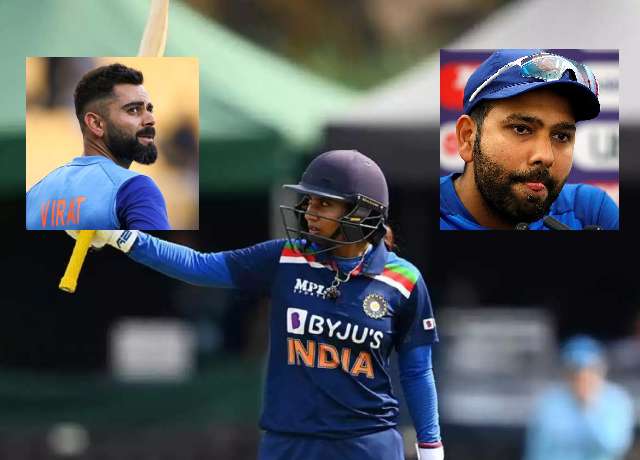 Indian women's cricket team captain Mithali Raj has created a new record breaking the records of Virat Kohli, Rohit Sharma and Rahul Dravid. She has become the first Indian to score 50 or more runs in One Day Internationals. The Indian women's cricket team, led by Mithali Raj, lost the ODI series to England but she has scored half-centuries in both the matches of the ODI series.
Mithali Raj has scored 72 runs in the first innings and 59 runs in the second innings in England. With this, his number of 50 plus innings in England has gone up to 14. Mithali has played 40 ODIs in England since 1999 in which she has also scored 2 centuries. Mithali's highest score in England is 114 runs.
Rohit Sharma has played 24 ODIs in England since 2013. He has scored more than 50 runs 13 times. He has scored 7 centuries and 6 half-centuries in England. His highest score has been 140 runs.
Virat Kohli has also scored more than 50 runs in England 13 times. In this he has played 12 half-centuries and one century. Virat has played 31 ODIs in England so far. During this his highest score has been 107 runs.