Player of the match award is given to the best individual performance of a particular match but if that match is the World Cup final it becomes a moment of a lifetime to get Player of the match award. In this article, we will tell you who was the player of the match in the final of the previous 5 ICC Men's Cricket World Cup editions.
1. Ricky Ponting – 2003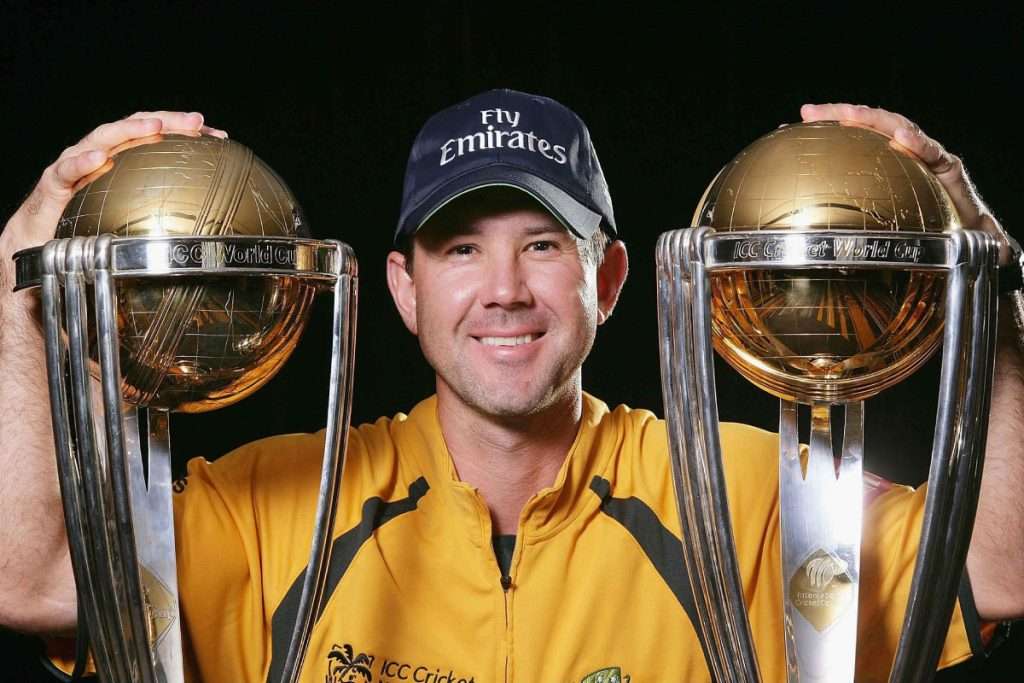 In 2003 it was Australian captain, Ricky Ponting who won the player of the match in the final for his incredible 140* runs knock against India. He was all over Indian bowlers in that match and with his incredible innings he gave them no chance.
2. Adam Gilchrist – 2007
In 2007 it was again an Australian who won the award but this time it was dangerous Adam Gilchrist played the innings of his life against Sri Lanka in the final of the 2007 World Cup. He made 149 to win the game and World Cup for his country.
3. MS Dhoni – 2011
The 2011 World Cup was a special one as it was a full team effort from the whole Indian team to win the cup at home but when we talk about the final no one can forget that 91* runs innings from captain Mahendra Singh Dhoni that sealed the victory for India. Dhoni won the player of the match for his outstanding batting.
4. James Faulkner – 2015
In 2015 Australia won the cup at home and it was Australian left-arm Speedster, James Faulkner who won the Player of the Match award in the finals against New Zealand. He took 3 wickets and gave only 36 runs in his spell.
5. Ben Stokes – 2019
The 2019 World Cup final was arguably the most competitive World Cup final in the history of the game and in between that historic match it was one of the best glitch players of our generation, Ben Stokes, who made 84* in the final and won the cup for his country.