Sports Desk – Sometimes some such incidents happens on the cricket field, which is quite surprising to see. Something similar was seen in the fourth Test match of the Ashes series between England and Australia. The match was played at Manchester's Old Trafford ground. The surprising moment in this match came when the match was played even though there were no bales on the stumps.
In fact, during the match played at Old Trafford, Manchester, when the second season of the game was going on, the ground was thick and strong winds were blowing. The 32nd over of the Australian team's innings was going on. The wind was so strong that the bells at the stumps were unable to keep up and she was falling down again and again. On-field umpires Kumar Dharmasena and Maras Erasmus decided to continue the game without any interaction.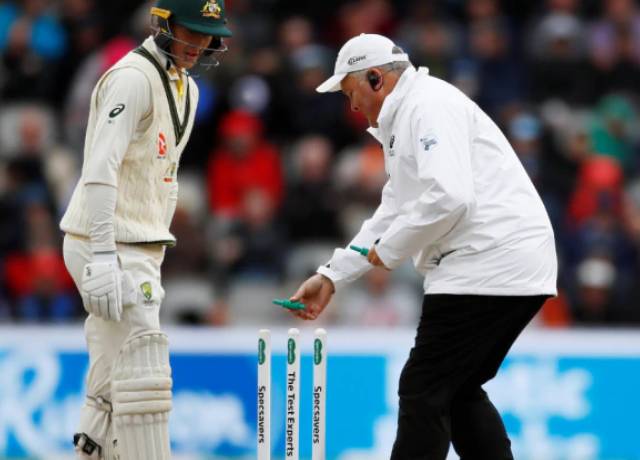 The decision of the umpires was in accordance with the ICC rules. So this match was played without bells until the circumstances became normal for the bells to last. Rule 8.5 states that umpires may decide to remove bails from stumps if necessary.
But let me tell you, this is the second time in international cricket history. Earlier, a similar incident took place between Afghanistan and the West Indies for the first time in 2017. The match was also played at that time without bells.