Two giants of the game and two of the most successful teams in ODI cricket history, India and Australia always put on a great show whenever they face each other in ODIs. In this article, we will see the top 5 highest individual scores in India Vs Australia ODIs.
#5 Steve Smith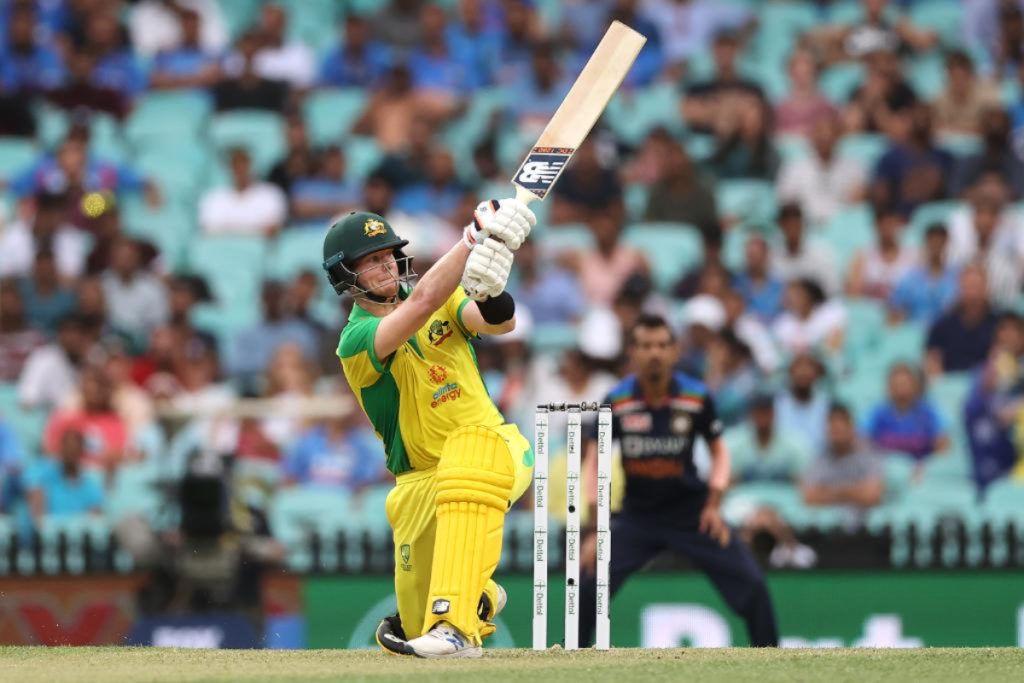 Australian top-order batsman, Steve Smith is one of the finest batsmen of the modern-day era. There is something about India that takes the best out of him. He made 149 runs against India in a match at Perth in 2016.
#4 George Bailey
At No.4 we have another Australian, George Bailey who was also a fine batter of his time. Bailey played a 156 runs knock in 114 balls in 2013 at Nagpur. Bailey scored 13 fours and 6 sixes in his splendid innings.
#3 Rohit Sharma
Indian captain, Rohit Sharma is one of the best batsmen in ODI cricket history. He made 171* off 163 balls against Australia in 2016 at Perth. Rohit has always performed against Aussies in ODIs. His innings included 13 fours and 7 sixes.
#2 Sachin Tendulkar
At No.2 we have none other than the God himself, Sachin Tendulkar who made 175 off 141 balls against Australia in 2009 at Hyderabad. His innings of 175 runs is the second highest individual score among these two countries.
#1 Rohit Sharma
It is again Rohit Sharma at No.1 for his historic, 209 runs knock against Australia in 2013 at Bangalore. He simply outclassed every player on that day. He was unstoppable with 12 fours and 16 sixes. Rohit got three double-hundreds in ODI cricket but this innings against Australia was a special one.